immediate shipment
Country of Origin

Australia

Description

-Help relieve muscle tension joint pain and stiffness
-Unique low-temperature enzymolysis 'HydroPRO' technology to provide high purity and high bioactivity hydrolyzed collagen
-Made from superior and unpolluted Tasmanian Salmon
-Approved by Australia Therapeutic Goods Aministration

Delivery / Return

* The product can be arranged to deliver within 24 hours the soonest when the order is placed
Video

Description

Recommended for you

Reviews

You may also like
Product description
Unique ingredient: Hydrolyzed collagen extracted from salmon.
The main ingredient of Bone & Joint Formula is the hydrolyzed collagen extracted from a special part of salmon-Protein Hydrolysate. It is a kind of superior and unpolluted material. The structure of collagen in salmon is quite similar to that in a human body so compared with other collagen; collagen extracted from salmon is much more easily to be absorbed by human.
Hi-technology in extraction: low temperature enzymolysis
As for Bone & Joint Formula, the low temperature enzymolysis is adopted without any chemicals in the decomposition , the original components of fish is not destroyed and the nutrients is kept to a great degree. In the way, the content of hydroxyproline-the most important characteristics of collagen-in Bone & Joint Formula is several times more than that in other products. Furthermore, enzymolysis technology also helps kept calcium phosphate which is the most effective material for calcium supplement.
By the low temperature enzymolysis technology, the salmon collagen contained in 'Bone & Joint Formula' is a very tiny protein peptide. They have high purity, low molecular weight and high bioactivity. The activity of micro-molecular peptide are maintained in a high extent and the collagen can be absorbed, faster and easier, thus to rapidly replenish tissue with collagen.
Comprehensive efficacy
-Source of calcium, helps replenish calcium.
-May assist to restore, lubricate, care and rebuild bone so as to help relieve muscle tenison, joint pain and stiffness. Acids in the recovery from sports and work-related injuries. Helps maintain healthy joints.
-May delay and control degenerative changes and prevent fracture.

Volume
60 capsules

Active ingredients
- Protein hydrolysate 320mg
- Calcium gluconate 40mg
- Shark cartilage 40mg
- Gelatin, hydrolysed 96mg

Recommended dosage
2- 3 capsules, 2 times daily before meals

Caution
- This product contains fish and fish products.
- If symptoms persist, please consult your healthcare practitioner.
- Children, pregnant or breastfeeding women, and those who have recently had a heart attack, surgery or a major accident
- Individuals with allergies to any of the ingredients should not use this product.
- For product freshness, store in a cool, dry place below 25 degrees celsius
This product is not registered under the Pharmacy and Poisons Ordinance or the Chinese Medicine Ordinance. Any claim made for it has not been subject to evaluation for such registration. This product is not intended to diagnose, treat or prevent any disease.
Recently Viewed Products
( / Total Pages )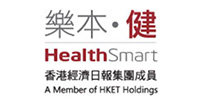 T & C
• Our store will protect your personal Information in accordance with the relevant provisions of the Personal Data (Privacy) Ordiance and in accordance with HKTVmall Privacy Policies.
• In case of any dispute, the merchant will retain the right of final decision without prior notice.

• Colour shown may be slightly different than actual products due to computer monitors settings.

• In situation where there are limitations, price, promotion offers and other marketing campaigns on the HKTVmall may varies from retail stores, the terms and offers are only applicable to HKTVmall.
Delivery / Return
• Our products will be delivered by HKTVmall. Please refer to Shipping Information for more details.
• Actual delivery time depends on the products ordered and the shipping time of the particular merchants.

• Shipping time of this store: Monday to Sunday, including Public Holiday, 9am and 3pm

• All products are non-returnable.

• In the event of dispute, HKTVmall's decision shall be final and conclusive.