2-day group shipment
Country of Origin

Hong Kong, SAR China

Description

HELLO KITTY x HEYWOOD TEA Rose & Wolfberry Tea
(Hong Kong brand & Packaged in Hong Kong)

• No residual pesticides
• No added sugar
• Caffeine-free
• Health benefits: Skin whitening, benefit vision, mind-soothing and enhance sleep quality

• Suitable for: People with tired eyes; with a stressful lifestyle

• Origins of Ingredients: Rose (Bulgaria), Wolfberry (South Korea)

• Package: Each pyramid tea bag is individually sealed in a plastic bag







Delivery / Return

To be Delivered by HKTV within 1 - 4 days
This item is currently out of stock!
Please click "Notify Me" to get updates of stock replenishment.
Photo

Description

Recommended for you

Reviews

You may also like
HELLO KITTY X HEYWOOD TEA Rose & Wolfberry Tea - Natural Functional Tea in pyramid tea bags
(Hong Kong brand & Packaged in Hong Kong)
Flavor: The aroma of Bulgarian whole rose bud mixes with the sweetness of Korean wolfberry, relaxing and relieving 
Health Benefits: Skin whitening, benefit vision, mind-soothing and enhance sleep quality
Origins of Ingredients: Rose (Bulgaria), Wolfberry (South Korea)
Package: 12 pyramid tea bags per box, each sealed individually in a plastic bag
Recommended Brewing Methods:
1. Put a tea bag in hot water of 80-90 degree celsius, cover the cup and let it simmer for 10 minutes. Each serving potion is 200-250ml
2. Cold brew with water at room temperature, put the cup in the fridge for 2 hours and ready to serve. 
Cautions:
If you are nursing, pregnant or individuals currently taking any medication or have an underlying health condition, please consult your doctor prior to using this product. This product is not registered under the Pharmacy and Poisons Ordinance or the Chinese Medicine Ordinance, Any claim made for it has not been subject to evaluation for such registration. This product is not intended to diagnose, treat or prevent any disease. 
Hong Kong Retailer Licence in Chinese Herbal Medicines : CR2016-00258
Recently Viewed Products
( / Total Pages )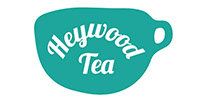 About Heywood Tea
Hong Kong Retailer Licence in Chinese Herbal Medicines : CR2016-00258
Heywood Tea is a Hong Kong brand.
We differentiate ourselves with our natural functional tea as a product of "East meets West". We pay every single effort to ensure our ingredients are up to the agricultural safety standards set in the western world. We then mix them based on traditional Chinese herbal formula passed down through generations to create new functional tea, bringing health and longevity to all tea lovers.
A hard reality we face today with agricultural products is the over-usage of agrochemicals, as well as the contamination of water and soil. As such, we source our ingredients directly from the farms in South Korea, Japan, Taiwan and Bulgaria. These farms meet the international accreditation standards on organic farming and sustainable agricultural practices.
All our tea bags are packaged in Hong Kong. Every single pyramid tea bag is individually packed in a foil bag. This is to ensure our tea bag is hygenic and able to withstand the humid environment in Hong Kong.
We currently offer five types of natural functional tea, namely Bitter Melon & Green Tea, Rose & Wolfberry Tea, Red Dates, Angelica and Wolfberry Tea, Roselle & Red Date Tea as well as Chrysanthemum & Wolfberry Tea.
Our products can now be found in both Hong Kong and Singapore.
Hong Kong Retailer Licence in Chinese Herbal Medicines: CR2016-00258
T & C
- This product is sold to you by HKTVmall.
• In situation where there are limitations, price, promotion offers and other marketing campaigns on the HKTVmall may varies from retail stores, the terms and offers are only applicable to HKTVmall.
• Our store will protect your personal information in accordance with the relevant provisions of the Personal Data (Privacy) Ordinance and in accordance with HKTVmall Privacy Policies.
• Color shown may be slightly different from actual products.
• In the event of dispute, HKTVmall's decision shall be final and conclusive.
Delivery / Return
• Our products will be delivered by HKTVmall, please refer to Shipping Information for more details.

• Actual delivery time depends on the products ordered and the shipping time of the particular merchants.

• Shipping time of this store: Monday to Sunday, including Public Holiday, 9am and 3pm

• All products are non-returnable.

• In the event of dispute, HKTVmall's decision shall be final and conclusive.

• However, if you received a product that is damaged or defectvie, please contact HKTVmall Customer Service via live chat within 7 days.