2-Day Delivery
Packing Spec
7"

Country of Origin

China

Description

• Made of high quality anodized aluminum : corrosion and wear resistance.
• Size : L20.7cm x W20.7cm x H7.6 cm
• 1.2mm thickness - light touch, fast and uniform heat transfer, high temperature resistance without deformation, making baking safer!

Delivery / Return

The product will be delivered by HKTVmall
Description

Customer Review(s)

Q&A
• Made of high quality anodized aluminum : corrosion and wear resistance.
• Size : L17.7cm + 3cm handle x W17.7cm + 3cm handle x H7.6 cm (Please note that all measurements are measured by hand, there might be 1-2mm deviation.)
• 1.2mm thickness - light touch, fast and uniform heat transfer, high temperature resistance without deformation, making baking safer!

Package includes: cake mold x 1 piece

Cake mold maintenance method:

First clean the cake mold with a low-component detergent, and then use a soft towel to dry off the water.

Wash the cake mold after returning to normal temperature. First use a low-component detergent to clean the cake mold, and then use a soft towel to soak off the remaining water. We recommend to put the dried cake mold into a slightly hot oven to dry completely. After drying, the cake mold is ready to be store.

Precautions:
1. Please minimize exposure to acidic liquids/food.
2. Avoid using metal utensils to rub the surface of the mold (wood, silicone, nylon utensils are recommended).
3. It is strictly forbidden to hit hard or cut with a knife to damage the surface.
4. Do not soak for a long time so as not to affect the service life.
5. It is prohibited to use dishwashers, microwave ovens, open flames, induction cookers.

** The black spots and scratches on the periphery and bottom of the mold are due to contamination during processing, spraying or contact with the conveyor belt when baking in a high-temperature oven, it is a normal phenomenon and does not affect the qualities of the cake mold! **
Photos are for illustrative purposes only and may differ from the actual product. In order to maintain the highest level of service quality, we do not accept refund requests due to discrepancies between illustrative photos and actual products.

All user comments
Has Images
Replied
Recently Viewed Products
( / Total Pages )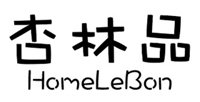 Remarks
Mingban kitchenware and bakeware and Naturalam health foods.
About Home Le Bon
Home Le Bon is a distributor of Mingban kitchenware and bakeware and Naturalam health foods.
T & C
Our store will protect your personal Information in accordance with the relevant provisions of the
Personal Data (Privacy) Ordinance and in accordance with HKTVmall Privacy Policies.
• In case of any dispute, the merchant will retain the right of final decision without prior notice.
• Colors shown may differ slightly from actual products due to computer monitor display limitations. All pictures shown for illustration purposes only. Actual products may have variations due to time-to-time product enhancements.
• Prices, promotional offers and other marketing campaignson the HKTVmall may differ from retail stores. The terms and offers stated here are only applicable to goods offered on the HKTVmall platform.
Delivery / Return
Our products will be delivered by HKTVmall, please refer to Shipping Information for more details.
• Actual delivery time depends on the products ordered and the shipping time of the particular merchant.
• Shipping time of this store: 9AM Monday to Saturday, excluding Public Holidays.
• The merchant reserves the right to amend the stated terms herein without prior notice. Incase of any dispute, the decision of the merchant and HKTVmall shall be final.