2-day group shipment
Country of Origin

Italy

Description

Here's how I can help you!
Colds and sore throats are caused by viruses, not by going to the park when it's really cold outside. What can be really uncomfortable and painful is when the mucous membranes lining the upper airways (or oropharynges) become inflamed. Halykoo Soothing Throat Spray with hyaluronic acid helps your child's throat feel less dry, and eases the irritation and soreness too. Swallowing also becomes easier, which will help him feel like eating again.



Delivery / Return

To be Delivered by HKTV within 1 - 4 days
Photo

Description

Recommended for you

Reviews

You may also like
Here's how I can help you!
Colds and sore throats are caused by viruses, not by going to the park when it's really cold outside. There are hundreds of reasons why your child might start coughing or get a sore throat. These kind of symptoms should always be investigated, as there can be underlying medical causes that require a doctor's care.

Besides this, what can be really uncomfortable and painful is when the mucous membranes lining the upper airways (or oropharynges) become inflamed. Halykoo Soothing Throat Spray with hyaluronic acid helps your child's throat feel less dry, and eases the irritation and soreness too. Swallowing also becomes easier, which will help him feel like eating again.

How do I work?
Through the combined action of my ingre- dients: hyaluronic acid, which has a high molecular weight, and polyvinylpyrrolidone (PVP), a water-soluble substance, as well as betaine and mucilage from my organi- cally grown extract of mallow.
These substances combine to form a protective layer over the sore throat, isolating it and pro- tecting it so that it can be restored to its natural balance. The leaves of the mallow plant are rich in mucilage, long chains of sugars (polysaccha- rides) which inflate when in contact with saliva, and form a gelatinous solution which covers the sore throat isolating it from irritating substanc- es and helping to soothe the soreness. And there's also betaine, an amino acid extracted from sugar beets which is able to retain water in its cells. When betaine finds itself in a dry environment like a sore throat, it releases the water molecules, relieving the pain of dryness. I also have a yummy naturally sweet taste that your child will love.


Please keep in mind that I'm not a drug and I don't cure the cause of a sore throat: I ease the symptoms and, if they worsen, do not improve after 3 days or new symptoms occur, you have to consult your doctor.

Recently Viewed Products
( / Total Pages )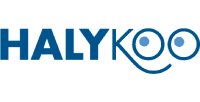 Halykoo - Your Baby & Childcare Solutions
About Halykoo - Your Baby & Childcare Solutions
About Halykoo
HALYKOO™ is specifically designed with children and parents in mind as a complete product family of over-the-counter health solutions developed in Switzerland. HALYKOO™ products provide effective yet gentle relief for a range of common childhood illnesses and conditions. Parents are the experts in keeping their children happy and healthy, but when a common childhood illness clouds the sky,
HALYKOO™ products are driven by Swiss innovation, combining scientific know-how and research, the recognized benefits of high quality organic and naturally sourced ingredients, along with innovative, convenient and child and parent-friendly delivery methods and packaging.
HALYKOO™ products provide solutions designed specifically to share the journey with you and your child through each stage of his or her development. For more details on our product portfolio, please check - http://www.halykoo.com/products.ow?pageId=9517
T & C
Our store will protect your personal Information in accordance with the relevant provisions of the Personal Data (Privacy) Ordinance and in accordance with HKTVmall Privacy Policies.

• In case of any dispute, the merchant will retain the right of final decision without prior notice.
• Color shown may be slightly different than actual products due to computer monitors settings.
• In situation where there are limitations, price, promotion offers and other marketing campaigns on the HKTVmall may vary from retail stores, the terms and offers are only applicable to HKTVmall.
• Our refund policy gives customers a better shopping experience. From the day you receive your
item, our return policy is valid for 3 days. Item(s) purchased in our store may be returned and/or
exchanged. Please visit Order History to view related order, then press "Return & refund" button to report the damaged products. Below situations are not acceptable in our refund policy:

1. Opened/used products
2. Without original and unopened packaging
3. Products with "non-returnable" remark
4. Free Gifts/ Accessories / Samples
5. Without the corresponding original order confirmation, delivery note
We will check before return/exchange, the original delivery charge and cost of return are borne by customers. Customers must return with all free gifts/ accessories / samples.
Delivery / Return
Our products will be delivered by HKTVmall, please refer to Shipping Information for more details.
• Actual delivery time depends on the products ordered and the shipping time of the particular merchant.
• Shipping time of this store: Monday to Saturday, excluding Public Holiday, 9am.
• The merchant reserves the right to amend the stated terms herein without prior notice. In case of any dispute, the decision of the merchant and HKTVmall shall be final.