merchant delivery
Country of Origin

China

Description

Metal Shell, Slim and lightweight design with a weight of 110g only.

Smart USB charging interface with Auto-Match function. It can be adjust the most suitable charging current according automatically for different popular smartphones and tablets. Make charging faster and more efficient.

Delivery / Return

To be Delivered by Hotbuy within 0 - 3 Days
Sold by Hotbuy
This product is non-returnable
Description

Warranty

Recommended for you

Reviews

You may also like




Maxpower RD50 Ultra Slim Portable Power Bank 5,000mAh
(Warranty Period 1 years)




Metal Shell, 

Slim and lightweight design with a weight of 110g only.


Smart USB charging interface with Auto-Match function. It can be adjust the most suitable charging current according automatically for different popular smartphones and tablets. Make charging faster and more efficient.



Intelligent portable charger enables handy charging for an array of smart gadgets smartphones, tablets, and more.


A+-grade lithium polymer battery | Fast 2A charging of power bank | LED capacity indicator | Chip-level over-charged, over-power, over-current, over-voltage and short-circuit protections


Battery Type: Lithium-Ion | Capacity: 5,000mAh@3.7V | Input: 5V 2A | Output: Smart 5V 2A (2.4A Max.)  | Dimensions: L100mm x W62mm x H10mm | Weight: 110g


Accessories included: Smart USB connection cable x 1


Assured by worldwide product liability insurance.


Inspected by military-grade Cadex battery testing equipment and real-time thermal analysis.
This is authorized goods.

Warranty Period : 1 Years
Warranty Provided By : 2THE MAX

Service Centre Details :

Address : Unit 301, International Plaza20 Sheung Yuet RoadKowloon BayHong Kong
Email : cs@2themax.com.hk
Contact : https://www.dchav.com.hk/html/service-appointment.

Recently Viewed Products
( / Total Pages )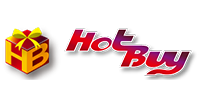 Remarks
HotBuy trend products, available to you
About Hotbuy
Welcome To HotBuy
We Provide Online Shopping & Online Trading Service For Customer.
We Endeavor to Search The Favorable Products.
Online Platform also Provide Payment & Delivery Service For Goods Trading.
We is not a virtual Store, Customers Can Check The Goods At Our Shop,
We Hope That Can Increase the Confidence Of The Customers,
We Also Guarantee That We Can Provide The Best Price & Service.
T & C
•Our store will protect your personal information in accordance to the relevant provisions of the Personal Data Protection Act and in accords to HKTVmall Privacy Policies.
•In case of any dispute, the merchant will retain the right of final decision without prior notice.
•Colour shown may be slightly different than actual products.
•In situation where there are limitations, price, promotion offers and other marketing campaigns on the HKTVmall may varies from retail stores, the terms and offers are only applicable to HKTVmall.
•HKTVmall is not the seller or supplier of the products or services. HKTVmall is responsible for managing and administering its website, arranging order processing and fulfillment for the products or services you ordered from the suppliers through its website. Whatever item you purchase via HKTVmall will be subject to the terms and conditions of that merchant. The merchant is responsible for the sale and for dealing with any claims or any other issues arising out of or in connection with the contract between you and the merchant. In respect of purchases of a voucher, in addition to the contract you will have with the seller of the voucher, there will also be a contract between you and the merchant that actually provides the products and services when you redeem your voucher with that merchant. We, HKTVmall, do not accept responsibility for any claim, loss or damage, howsoever caused (including through omission or negligence), which you may directly or indirectly suffer in connection with the purchase of any products, services or vouchers through HKTVmall, nor do we accept any responsibility for any such claim, loss or damage arising out of your use of or reliance on information contained on or accessed through HKTVmall. It is your sole responsibility to ensure that any products, services or information obtained from HKTVmall meet your specific requirements.
Delivery / Return
The "Merchant Delivery" goods delivered by this store cannot be combined with goods delivered by other merchants to calculate delivery fee. All "Merchant Delivery" goods from this store are entitled to free delivery service to all SF Express Stations and SF Express locker. Or Hong Kong Industrial and Commercial Building (Hong Kong's Remote Areas by SF).

The following is the "SF Express" delivery service SF Station and SF Express Locker Information Reference

SF Station
http://www.sf-express.com/HK/ZF/other_services/sf_station/sf_station_network/index.html

SF Express Cabinet
http://www.sf-express.com/HK/ZF/other_services/intelligent_cabinet/ef_locker/

Customers can be request delivery to Residential in Hong Kong, and the surcharge will be paid by the customer.

If the goods is damage or loss by delivery, this is the responsibility of the courier.
Please contact the courier, if you have any complaints or enquiries.