2-day group shipment
Color

Country of Origin

China

Description

Extra long working time 8 hrs
Wireless BT V5.0
IPX5 waterproof
Touch function key
Auto Pairing

Delivery / Return

To be Delivered by HKTV within 1 - 4 days
Description

Warranty

Recommended for you

Reviews

You may also like
My Music Hue Plus (NEP-TW2 Plus) True Wireless Earphones
New power management mechanism with up to 110 hours of standby time. Equipped with fast charging technology. You can get 20% power in just 5 minutes and enjoy music for 90 minutes. 

The compact portable charging case provides an extra 20 hours of use. Let the call and music enjoy uninterrupted. LED power reminds you of a zero-pressure wireless new life!



Not only does it not increase power consumption, it uses more power, but also enjoys the absolute advantages of longer transmission distance and faster transmission rate, which makes you take a big step towards technology life.
IPX5 is highly waterproof. Fearless, heavy rain, dripping sweat. This is travel and sports partners!
High-resolution call and music quality, with intelligent noise reduction, close to real sound, easier to talk,
and not to isolate the environment and take care of your safety.
Features and Specifications
Extra long working time 8 hrs
Wireless BT V5.0
IPX5 waterproof
Touch function key
Auto Pairing
TW2 PLUS includes
Earbuds x 2 (5g each)
Charging case x 1 (30g)
USB charging cable x 1
Soft silicone eartips (L/M/S)
Charging Case Specification
Capacity : Lithium Li-ion 590 mAh, 3.7V


USB charging Input : DC 5.0V/500mA
Recharge earphones : 3 times (for each fully charge from charging case) (16hrs extra provided)
Dimension : 57.68 x 25 x 36.18 mm
Weight : 30g
Earphones Specification
Earphone driver unit : dia 6mm


Frequency response : 20Hz-20KHz
Built-in Lithium Li-ion battery : 75 mAh (each side)
Bluetooth V5.0
Supports A2DP , AVRCP, AAC
Working frequency : 2.4-2.48 GHz
Talk time : 8 hours
Music time : 8 hours
Standby time : 110 hours
Charge time : 1.5 hour
Wireless range : 10m
Impedance : 16 ohm
Sensitivity : 100 dBA
Earphone dimension : 17.22 x 24 x 24.13
Earphone weight : 5g (each)
This is authorized goods.

Warranty Period : 6 Months
Warranty Provided By : SIGNEO DESIGN

Service Centre Details :

Address : Rm 2305, Tsuen Wan Industrial Centre, 220 Texaco Road, Tsuen Wan
Email : info@signeo.net
Contact : 2428-2309

Recently Viewed Products
( / Total Pages )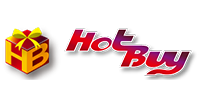 Remarks
HotBuy trend products, available to you
About Hotbuy
Welcome To HotBuy
We Provide Online Shopping & Online Trading Service For Customer.
We Endeavor to Search The Favorable Products.
Online Platform also Provide Payment & Delivery Service For Goods Trading.
We is not a virtual Store, Customers Can Check The Goods At Our Shop,
We Hope That Can Increase the Confidence Of The Customers,
We Also Guarantee That We Can Provide The Best Price & Service.
T & C
•Our store will protect your personal information in accordance to the relevant provisions of the Personal Data Protection Act and in accords to HKTVmall Privacy Policies.
•In case of any dispute, the merchant will retain the right of final decision without prior notice.
•Colour shown may be slightly different than actual products.
•In situation where there are limitations, price, promotion offers and other marketing campaigns on the HKTVmall may varies from retail stores, the terms and offers are only applicable to HKTVmall.
•HKTVmall is not the seller or supplier of the products or services. HKTVmall is responsible for managing and administering its website, arranging order processing and fulfillment for the products or services you ordered from the suppliers through its website. Whatever item you purchase via HKTVmall will be subject to the terms and conditions of that merchant. The merchant is responsible for the sale and for dealing with any claims or any other issues arising out of or in connection with the contract between you and the merchant. In respect of purchases of a voucher, in addition to the contract you will have with the seller of the voucher, there will also be a contract between you and the merchant that actually provides the products and services when you redeem your voucher with that merchant. We, HKTVmall, do not accept responsibility for any claim, loss or damage, howsoever caused (including through omission or negligence), which you may directly or indirectly suffer in connection with the purchase of any products, services or vouchers through HKTVmall, nor do we accept any responsibility for any such claim, loss or damage arising out of your use of or reliance on information contained on or accessed through HKTVmall. It is your sole responsibility to ensure that any products, services or information obtained from HKTVmall meet your specific requirements.
Delivery / Return
The "Merchant Delivery" goods delivered by this store cannot be combined with goods delivered by other merchants to calculate delivery fee. All "Merchant Delivery" goods from this store are entitled to free delivery service to all SF Express Stations and SF Express locker. Or Hong Kong Industrial and Commercial Building (Hong Kong's Remote Areas by SF).

The following is the "SF Express" delivery service SF Station and SF Express Locker Information Reference

SF Station
http://www.sf-express.com/HK/ZF/other_services/sf_station/sf_station_network/index.html

SF Express Cabinet
http://www.sf-express.com/HK/ZF/other_services/intelligent_cabinet/ef_locker/

Customers can be request delivery to Residential in Hong Kong, and the surcharge will be paid by the customer.

If the goods is damage or loss by delivery, this is the responsibility of the courier.
Please contact the courier, if you have any complaints or enquiries.