merchant delivery
Color

Country of Origin

China

Description

*由於此產品屬大型傢具或電器,購買後將由商戶直接收取以下費用(如適用)
-偏遠地區附加費: $120(東涌/馬灣/柏麗灣),$220(愉景灣)
-無電梯直達樓層,需搬上樓梯費: $50/層(如需要)


Delivery / Return

To be Delivered by IFCODECO within 10 - 13 Days
Sold by IFCODECO
This product is non-returnable
Photo

Description

Recommended for you

Reviews

You may also like
Features:
Mesh Back & Fabric Seat
3D armrest PU cover
13mm Ultra Thin Backrest
270 Degree Backrest rotation
Lumbar Support Height Adjustment
One knob Multi Lock Mechanism
Korean Samhongsa Gas Lift
Seat Height Adjustment

*** Headrest is not included with the price ***

Products to be delivered within 14 working days after purchase.
Installation and delivery will be free if order >$1500.
Delivery from Mon - Sat: 11am-7pm only ($200 surcharge after 7pm) (no delivery service on Sun & public holidays).
Free delivery service is valid for Hong Kong, Kowloon and New Territories ($100 for Tung Chung and Ma Wan, $200 for Discovery Bay), for outlying islands and remote areas, please contact merchant for details.
For addresses without lift facilities, extra delivery cost will apply (please contact merchant for details).
For delivery date change, please contact merchant 1 day in advance (otherwise $300 surcharge applies).
If the customer fails to collect the goods on confirmed delivery date, $200 transportation surcharge applies.
Email: info@ifco.com.hk
Fill in delivery address and contact number during the checkout process.
Please note that by filling in an incorrect address or number may result in a delay of delivery.
1 year warranty applicable for this item.



Recently Viewed Products
( / Total Pages )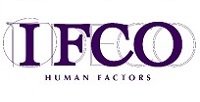 Remarks
This item was sold and will be delivered directly by IFCODECO. Delivery lead-time is about 10-13days.
T & C
HKTV mall is not the seller or supplier of the products or services. HKTV mall is responsible for managing and administering its website, arranging order processing and fulfillment for the products or services you ordered from the suppliers through its website. Whatever item you purchase via HKTV mall will be subject to the terms and conditions of that merchant. The merchant is responsible for the sale and for dealing with any claims or any other issues arising out of or in connection with the contract between you and the merchant. In respect of purchases of a voucher, in addition to the contract you will have with the seller of the voucher, there will also be a contract between you and the merchant that actually provides the products and services when you redeem your voucher with that merchant. We, HKTV mall, do not accept responsibility for any claim, loss or damage, howsoever caused (including through omission or negligence), which you may directly or indirectly suffer in connection with the purchase of any products, services or vouchers through HKTV mall, nor do we accept any responsibility for any such claim, loss or damage arising out of your use of or reliance on information contained on or accessed through HKTV mall. It is your sole responsibility to ensure that any products, services or information obtained from HKTV mall meet your specific requirements. Particularly for beauty services, you must take your own precautions to ensure that you understand how the services will be performed before you decide to purchase. If in doubt, you should consult your own professional advisor.
Delivery / Return
The "Merchant Delivery" goods delivered by this store cannot be combined with goods delivered by other merchants to calculate delivery fee. All "Merchant Delivery" goods from this store are entitled to free delivery service. Some remote areas require additional delivery fee, please contact merchant directly for details.


Below are remote areas for your reference:
Tuen Mun Town Centre, Siu Chi, Siu Tsui, On Ting, Yau Oi South, Yau Oi North, Tsui Hing, Shan King, King Lung, Hing Chak, San Hui, Sam Shing, Hanford, Fu Sun, Yuet Wu, Siu Hei, Wu King, Butterfly, Lok Tsui, Lung Mun, San King, Leung King, Tin King, Po Tin, Kin Sang, Siu Hong, Prime View, Fu Tai, Tuen Mun Rural, Fung Nin, Shui Pin, Nam Ping, Pek Long, Yuen Long Centre, Yuen Lung, Fung Cheung, Shap Pat Heung East, Shap Pat Heung Central, Shap Pat Heung West, Ping Shan South, Ping Shan Central, Ping Shan North, Ha Tsuen, Tin Shing, Shui Oi, Shui Wa, Chung Wah, Yuet Yan, Fu Yan, Yat Chak, Tin Heng, Wang Yat, Ching King, Kingswood North, Tsz Yau, Yiu Yau, Tin Yiu, Kingswood South, Chung Pak, Fairview Park, San Tin, Kam Tin, Pat Heung North, Pat Heung South, Luen Wo Hui, Fan Ling Town, Cheung Wah, Wah Do, Wah Ming, Yan Shing, Shing Fuk, Fanling South, Ching Ho, Yu Tai, Sheung Shui Rural, Choi Yuen Shek Wu Hui, Tin Ping West, Fung Tsui, Sha Ta, Tin Ping East, Queen's Hill, Tai Po Hui, Tai Po Central, Chung Ting, Tai Yuen, Fu Heng, Yee Fu, Fu Ming Sun, Kwong Fuk & Plover Cove, Wang Fuk, Tai Po Kau, Wan Tau Tong, San Fu, Lam Tsuen Valley, Po Nga, Tai Wo, Old Market & Serenity, Hong Lok Yuen, Shuen Wan, Sai Kung North, Sai Kung Central, Pak Sha Wan, Sai Kung Islands, Hang Hau East, Hang Hau West, Po Yee, Wai King, Do Shin, Kin Ming, Choi Kin, O Tong, Fu Kwan, Kwan Po, Nam On, Hong King, Tsui Lam, Po Lam, Yan Ying, Wan Hang, King Lam, Hau Tak, Fu Nam, Tak Ming, Sheung Tak, Kwong Ming, Wan Po North, Wan Po South, Lantau, Yat Tung Estate North, Yat Tung Estate South, Tung Chung North, Tung Chung South, Discovery Bay, Peng Chau & Hei Ling Chau,. Lamma & Po Toi, Cheung Chau South, Cheung Chau North
Our products will be delivered by D'zign International Company Limited. Please refer to Shipping Information for more details. Actual delivery time depends on the products ordered and the shipping time of the particular merchants.Shipping time of this store: Monday to Friday excluding Public Holiday 9am. All products are non-returnable.