merchant delivery
Delivery Fee
This product will be delivered by Instant Services (Hong Kong) Ltd. directly. Spend $15,000 on "Merchant Delivery" goods at this store to enjoy free delivery, otherwise a delivery fee of $2,500 will be charged.
Additional delivery fee
Country of Origin

European

Description

Great Discounts compared to Local Price - Pay the European Retail Price Anywhere in the World! All Products are Directly Shipped to Your Home from Europe by Air (oversized items excluded). We only sell brand new, genuine products with original warranty pre-packaged by the manufacturers. Products will be shipped from Europe.

Delivery / Return

To be Delivered by EuroHomeDirect within 14 - 17 Days
Sold by EuroHomeDirect
This product is non-returnable
Description

Warranty

Recommended for you

Reviews

You may also like
Design - 598mm wide trapezoidal canopyPowerful - 500m3/h on the booster settingEfficient filtration- 10-ply stainless-steel grease filter Stainless steel grease filters (10-layer)Convenient cleaning: The high-quality metal grease filters are dishwasher-proof and extremely durable.Safe and easy to clean - Miele CleanCover Miele CleanCoverProtection and easy cleaning: the smooth concealed surface prevents contact with electrical components and motor.Suitable for every home - for extraction or recirculation

Please see Terms & Conditions
This is parallel goods.

Warranty Period : 1 Years
Warranty Provided By : EuroHomeDirect

Service Centre Details :

Address : 23 Wang Tai Road, Unit 4101,, 41/F, Manhattan Place, Kowloon Bay
Email : mielehk@miele.com.hk
Contact : +852 3421 1222
Remark : All products sold come with 1-year parts warranty. This warranty only covers technical faults and does not apply if damage is caused by factors including: wrong installation, abuse, mishandling, accident, liquid damage, or failure to follow operating instructions.

Recently Viewed Products
( / Total Pages )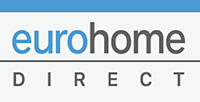 Remarks
- No self-pickup
- Consultation by appointment
To contact us:
info@eurohomedirect.com
+852 3421 1222
About EuroHomeDirect
EuroHomeDirect offers complete home renovating solutions. We have a full range of home-related products for you to select to tailor to your needs. From appliances, sanitary, furniture, to specialised products such as Smart Glass or Smart Home system, we have them all!
T & C
Product Authenticity
EuroHomeDirect only sells new products which come in their original retail packaging from the manufacturers. EuroHomeDirect does not sell any overstock, b-grade or refurbished products, reproductions, display units, showroom models, damaged or fake products.
Product Certification
All electrical appliances sold by EuroHomeDirect are CE compliant and operate on a voltage of 220-240V and a frequency of 50Hz.
Cancellation
Orders billed to or shipped to an address outside the EU can only be cancelled within 24 hours after ordering.
Returns
All products sold are non-refundable or exchangeable due to high shipping cost, import taxes & customs formalities unless there is a manufacturing defect or transportation damage. In the unlikely event that you encounter any of the above mentioned issues, please contact us as soon as possible.
To see more, click here: https://docs.google.com/document/d/1he4f5dToYeHzJR1cnvVKxRq7uSDOlPC2RQ6Qna70haI/edit?usp=sharing
Delivery / Return
- No self-pickup
- To-door delivery
Lead times:
2-4 weeks
- Miele
- Bosch
- Siemens
3-5 weeks
- Liebherr
- Gaggenau
5-8 weeks
- Sub-Zero Wolf