2-day group shipment
Highlights

1% Mall Dollar Cash Rebate: $2.18
Packing Spec
500ML x 3 pcs

Country of Origin

Australia

Description

• Concentrated laundry liquid with 100% pure eucalyptus oil
• Can remove dust mite allergens and other allergens from fabrics
• Manufactured by a Therapeutic Goods Administration licensed manufacturer specialising in natural products in Australia
• Suitable for those with allergies

Delivery / Return

To be Delivered by HKTV within 1 - 4 days
Description

Recommended for you

Reviews

You may also like

· Dermatologically tested - proven kind to sensitive skin*
· Remove dust mite allergens and other allergens from fabrics
· With the antibacterial & freshening power of eucalyptus oil
· Eco-friendly formula: no sodium laurel sulphate, phosphate free, no bleach, synthetic fragrances or dyes
· Super concentrated laundry liquid
· Ideal for clothes, woollens, towels and linen
· Great for everyday washing and control of allergens
· Garden safe: use wash water in grey water systems
· Manufactured by a Therapeutic Goods Administration licensed manufacturer specialising in natural products in Australia


Size: 500ml x 3pcs
Availability:
JOEY's EucoFresh Allergen Laundry Liquid is packaged in 500Ml PET pearl bottles x 3pcs.

Eliminate House Dust Mites:
House dust mites allergens can be removed from clothes, towels, bedding and bedclothes by regular washing using JOEY's EucoFresh Allergen Laundry Liquid.

Directions for Use:
· Top loading: 25ml per small wash(1 Cap = 25ML);
50ml caps per medium wash.
· Front loading: 25ml per medium wash.
· Wash on appropriate cycle in hot OR cold water.
· No other washing liquids or powders required.
· For best results, use everyday.

Note: Quantities can be adjusted as required depending on wash size.

Ingredients: Concentrated laundry liquid with 100% pure eucalyptus oil.

Allergy Info: Gluten-free, Casein-free and Artificial fragrance-free

Storage: Store below 30˚C. Keep away from heat and direct sunlight.

Caution: Avoid contact with eyes. If splashed in eyes immediately flush with water.

*Cantor Research Laboratories, September 2013

Made in Australia




All user comments
Has Images
Replied
Recently Viewed Products
( / Total Pages )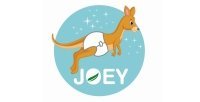 About Joey Natural
Genuine Organic and Natural Products
JOEY provides genuine natural household cleaning products and organic skincare products as healthier and more environmentally responsible alternatives for families with members suffering from asthma, allergies &/or families preferring green living.
All JOEY's Natural Cleaning Products are manufactured by a Therapeutic Goods Administration licensed manufacturer, which specialises in natural products in Australia. They are Safe, Natural & Effective and improve the health and well-being of you and your family.
JOEY's supreme Organic Skincare Products are 100% naturally derived and contain over 95% certified organic ingredients. Certified by ACO, our products comply with the highest standards available for organic products worldwide.
JOEY's Organic Skincare Products are manufactured in a GMP certified plant that uses a purpose-built solar powered and sustainability-award winning solar powered manufacturing facility to generate electricity, which is a member of the NSW Sustainability Advantage Program and the Energy Efficiency for Small Business Program. By choosing JOEY, you are casting your vote for the implementation of energy efficiency improvements and the commitment to lower carbon pollution.
JOEY supports humane products. Our products are 100% cruelty-free and never tested on animals. All products are free from gluten, dairy and contain no artificial colorings, preservatives or artificial fragrance.
Choose JOEY, we care for your family and Mother Earth with the best.
T & C
Our store will protect your personal Information in accordance to the relevant provisions of the personal Data Protection Act and in accords to HKTVmall Privacy Policies.
• In case of any dispute, Joey Natural will retain the right of final decision without prior notice.
• Price, promotions and other marketing campaigns on the HKTVmall may varies from retail stores, the terms and offers are only applicable to HKTVmall.
Delivery / Return
Our products will be delivered by HKTVmall, please refer to Shipping Information for more details.
• Actual delivery time depends on the products ordered and the shipping time of the particular merchants.
• Shipping time of this store: Monday to Friday, 9am and 3pm
• All products are non-returnable.
• In the event of dispute, HKTVmall's decision shall be final and conclusive.