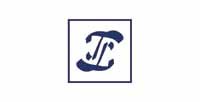 LaCo believes One Life To Live, living should not go with the flow, self can myself can be showed off , so you are able to seek for the most precious.
However, under the rapid development of the world, the material life makes human essence off track, Love is the most treasurable is becoming being forgotten. "Life is love and be loved" is LaCo's slogan, life should be full of love.​
The same as lady's dressing, everyone is unique, the unique dressing can show off the real you, as LaCo's clothing are all limited edition, LaCo does not aim at profit, but does aim at giving you a unique and special choice.