2-day group shipment
Country of Origin

Malaysia

Ebene Bio-Ray Men's Massage Socks x 2

Compression Socks With Bio-Ray Technology

Our compression socks with Bio-Ray Technology is designed to improve the circulation of blood and oxygen in the veins, which helps to reduce tiredness in the legs. By applying pressure through its 'massage-like' features, which squeezes the leg tissues and walls of the veins, our foot massage socks enables easy blood flow to the heart, consequently reducing the chances of legs swelling and muscle fatigue.

Delivery / Return

To be Delivered by HKTV within 1 - 4 days
醫明生化能脚底按摩襪 (男裝) 兩對

Recommended for you

Reviews

You may also like
Compression Socks With Bio-Ray Technology
Our compression socks with Bio-Ray Technology is designed to improve the circulation of blood and oxygen in the veins, which helps to reduce tiredness in the legs. By applying pressure through its 'massage-like' features, which squeezes the leg tissues and walls of the veins, our foot massage socks enables easy blood flow to the heart, consequently reducing the chances of legs swelling and muscle fatigue.
The Ebene socks are free size, and most ideal for those who have to stand or sit for long periods. They are adaptable and can be worn for any occasion such as work, sport and casual outings. We have socks for both males and females to complement the differing attires of both genders.
Features:
·  Promotes blood & oxygen circulation.
·  Relieves pain & stress on legs through a massaging effect.
·  Transmits energy to the feet for enhanced speed during running and exercise.
Benefits
·  Prevents foot cramps during the night.
·  Keeps the feet warm and odour-free.
·  Helps to relieve nocturia problems for a better night's sleep.
·  Helps to improve joint mobility.
Suitable For
·  People of all ages
·  Athletes
·  People who walk or drive long distances
·  People who wear shoes for long hours 
·  Travelers on long flights
·  The physically handicapped
Recently Viewed Products
( / Total Pages )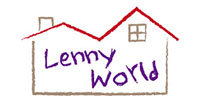 Remarks
All we selling are dealer goods
About Lenny World
Our mission is to look for high quality products from different countries for you and your babies. From now, you can buy our products online here or at the retailers in Hong Kong and Macau. We are committed to keep improving our services and collections to let you enjoy the precious moment with your family!
T & C
• Our store will protect your personal Information in accordance to the relevant provisions of the personal Data Protection Act and in accords to HKTV Mall Privacy Policies.
• In case of any dispute, the merchant will retain the right of final decision without prior notice.
• Colour shown may be slightly different than actual products.
• In situation where there are limitations, price, promotion offers and other marketing campaigns on the HKTV Mall may varies from retail stores, the terms and offers are only applicable to HKTV Mall.
Delivery / Return
• Our products will be delivered by HKTV Mall, please refer to Shipping Information for more details.
• Actual delivery time depends on the products ordered and the shipping time of the particular merchants.
• Shipping time of this store: Monday to Friday, 9am and 3pm
• All products are non-returnable.
• In the event of dispute, HKTV Mall's decision shall be final and conclusive.