2-day group shipment
1% Mall Dollar Cash Rebate: $38.80
| | |
| --- | --- |
| Color | |
| Country of Origin | Sweden |
| Description | Style Air Purifier delivers cleaner & healthier air! It eliminates the smallest & most harmful particles that cause the most severe health problems. It fits on the floor. Recommended floor area is 540 sq. feet. Products come with 1 year warranty. |
| Delivery / Return | To be Delivered by HKTV within 1 - 4 days |
Video

Photo

Description

Recommended for you

Reviews

You may also like
| | |
| --- | --- |
| 01. Lightair - Style 空氣清新機 | |
Style Air Purifier stylishly delivers cleaner and healthier air! It efficiently eliminates the smallest and most harmful particles that cause the most severe health problems. It fits perfect on the floor. Recommended floor area is 50 sq. meter / 540 sq. feet. Products come with 1 year warranty from official distributor. Read more about the features and how it works below.

Key Advantages of the Lightair Air Purifier:
• remove PM2.5 and other particulates over 99.8%
• remove 91.5% of total bacteria in 1 hour
• remove 99% of Formaldehyde
• remove bad air smell, including cigarette
• virtually Silent design, only 5db
• 7W special low-power
• money saving, no need to buy expensive consumables (such as filters), washable dust ring
• the release of high concentrations of ionic, optimizing indoor air quality
• does not produce ozone

Specification
Dimensions: 7.5×26 inches / 19×66 cm
Weight: 6.2 lbs / 2.8 Kg (excl. adapter)
Room size: approx. 540 sq ft / 50 m2
Noise level: 5 dB
Energy consumption: 7W
All user comments
Has Images
Replied
Recently Viewed Products
( / Total Pages )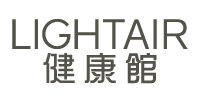 Remarks
Both Lightair and Marpac Products are in Big Sales!
Limited Time Offer!
*product is non returnable*
About Lightair Health Store
Lightair Health Store aims to supply great products to HK customers to improve health & well-being. Lightair was founded in Sweden. The patented technologies, IonFlow & CellFlow, help to improve indoor air quality. Marpac was found in USA, our products were endorsed by the USA National Sleep Foundation & bring serious sleep to people.
T & C
All goods included one year limited warranty, not include installation.
Repair center info
Repair Service Centre:
Unit G, 2/F., Superluck Industrial Centre (Phase 2), No. 57 Sha Tsui Road, Tsuen Wan, NT
Services Hours:
– Mon to Fri: 9:00am – 1:00pm; 2:00pm-6:00pm
– Saturday, 9:00am – 1:00pm
– Close on Sunday and Public Holidays
Delivery / Return
Delivery by HKTV within 7-10 days.