overseas delivery
To be Delivered by HKTV within 7 - 10 Days
Sold by Lodagold
This product is non-returnable
Description
Directly Shipped from Korea!
14K/585 Milky Way Blue Diamond Ring_ST-208R
About Lodagold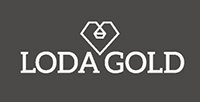 Seoul-based lodagold offers rings,earrings,and necklaces crafted of polished 14k gold and diamond .
focusing on the use of 14k golds subtly handset with diamonds and precious stones.
lodagold sets out to create delicate pieces that can be worn and enjoyed everyday.
lodagold is more beautiful when mixed, matched, layered and stacked.
T & C
• Our store will protect your personal information in accordance to the relevant provisions of the personal Data Protection Act and in accords to HKTVmall Privacy Policies.
• In case of any dispute, the merchant will retain the right of final decision without prior notice.
• Colour shown may be slightly different from actual products.
• In situation where there are limitations, price, promotion offers and other marketing campaigns on the HKTVmall may varies from retail stores, the terms and offers are only applicable to HKTVmall.
• This product is sold to you by HKTVmall.
Other categories in this store?
Photo

Description

Recommended for you

Reviews

You may also like
Please refer to product details photo rather than model photos
Color difference may be occurred depending on the resolution of monitors.

Material and Size Detail: Please refer to the photo section for further detail
There may be a slightly variance in product size depending on the measuring method.

Washing Tip:
Clean with dry towel

Cautions:
1. Discoloration may occur in all metal products over time.
2. Contact with perfume or make-up products may cause discoloration.
3. Avoid contact with water and exposure to humidity place.
4. Keep your jewelry in the original packaging.
5. Nickel allergy may cause on different individuals please pay attention when purchase products.

The products in our store are produced either in Korea or in China. The information on product photo does not necessarily represent the manufacturing country.
The operation mode of some Korean Fashion brands are by sourcing the suitable products form different suppliers and re-sell in their store. Therefore, the product will have the original tag which may be different from the brand name of the store.
Recently Viewed Products
( / Total Pages )