merchant delivery
This item is currently out of stock!
Please click "Notify Me" to get updates of stock replenishment.
To be Delivered by MHB within 7 - 10 Days
Sold by MHB
This product is non-returnable
Description
RALPH LAUREN LEATHER BARCLAY CROSSBODY BAG 女裝皮革斜挎包 (紅色) LAU-431644275-004

About MHB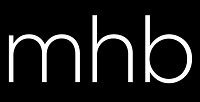 mhb.com.hk 為著重美麗和健康的您,致力搜羅世界各地優質正品,為您提供一個方便的平台,以最直接優惠的價格購買優質的個人護理儀器、護膚產品和生活用品。 務求為大家提供更多、更健康、更美的選擇!
本店產品為平行進口貨品,個別貨品保養由 mhb.com.hk 提供。
Remarks
This store is selling parallel import products.
Other categories in this store?
Photo

Description

Recommended for you

Reviews

You may also like
Recently Viewed Products
( / Total Pages )