merchant delivery
Color

Country of Origin

China
This item is currently out of stock!
Please click "Notify Me" to get updates of stock replenishment.
To be Delivered by MHB within 7 - 10 Days
Sold by MHB
This product is non-returnable
Description
RALPH LAUREN LEATHER DEBBY DRAWSTRING BAG (GOLD) LAU-431617297-010

About MHB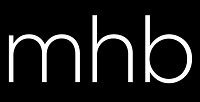 mhb.com.hk 為著重美麗和健康的您,致力搜羅世界各地優質正品,為您提供一個方便的平台,以最直接優惠的價格購買優質的個人護理儀器、護膚產品和生活用品。 務求為大家提供更多、更健康、更美的選擇!
本店產品為平行進口貨品,個別貨品保養由 mhb.com.hk 提供。
Remarks
This store is selling parallel import products.
Other categories in this store?
Photo

Description

Recommended for you

Reviews

You may also like
A contrasting interior and removable strap with a pop of color on one side take this leather drawstring bag from basic to chic. Plus, it comes with a removable pouch to keep your essentials within reach.
Removable leather top handle with an 8½" drop. Removable, adjustable shoulder strap with a 19" maximum drop.

Drawstring cinches at the front. Snapped closure.

Signature "LRL" monogram at the front. Removable leather luggage tag with our signature "LRL" cutout plaque.

Bonded faux-leather interior. Zip pocket and a slip pocket at the interior.

Includes a removable zip pouch.

Bag: 11¾" H x 9¾" L x 5¾" D. Pouch: 8" L x 5" W.

Weighs approximately 1 lb., 11 oz.

Leather, man-made materials. Imported.

Includes a dust bag.
* 平行進口商品  
* 圖片只供參考,電腦可能出現色差

購物保證
所有貨品包裝付運前會經包裝人員再次檢查,確保無損才包裝付運。唯運送過程中,可能會引致貨品破損。如遇有此情況或保養期內有任何查詢,請先聯絡我們 cs@mhb.com.hk,索取退貨單號碼,然後連同要退回的貨品及送貨單一併寄回或親臨我們的維修中心。請保留產品包裝作保養維修之用。
退回的貨品必須為完整的包裝狀態,mhb.com.hk保留拒絕以下狀態的貨單退貨退款之權利:
-人為破壞或已使用的貨品
-於貨品說明頁註明不接受退貨的貨品
-貨品送出超過 21 日  
Recently Viewed Products
( / Total Pages )