2-day group shipment
Packing Spec
400mlx10pcs

Country of Origin

Japan

Description

Hair Growth Shampoo 400ml  X 10PCS with 2 bags, help Hair Grow & Moisturizing, stopping hair falling out, helping hair regrowth 

Delivery / Return

To be Delivered by HKTV within 1 - 4 days
Photo

Description

Recommended for you

Reviews

You may also like
This product contains ginger oil to promote hair growth, may help reduce white hair, activate hair growth, prevent hair loss, Eco-Package design and exclusively made in Japan.

The effect of this product depends on the age, dietary habits, physical fitness and genetics of each person.
It even depends on frequency of uses and scalp health to affect its effect.

This product has not been registered under the Pharmacy and Poisons Ordinance or the Chinese Medicine Ordinance.

Any claims made for this product have not been evaluated for such registration.
This product is not intended to diagnose, treat, or prevent any disease.
Recently Viewed Products
( / Total Pages )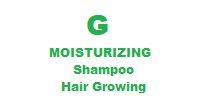 Hair Growth Shampoo 【Japan G SHAMPOO】by MIBIKI
About Hair Growth Shampoo 【Japan G SHAMPOO】by MIBIKI
We Are
G SHAMPOO is custom-made moisturizing hair and help hair growth shampoo made in Japan.
We launched moisturizing formula first.
T & C
- Our store will protect your personal information in accordance with the relevant provisions of the Personal Data (Privacy) Ordinance and in accordance with HKTVmall Privacy Policies.

- In case of any dispute, the merchant will retain the right of final decision without prior notice.

- Color shown may be slightly different than actualy products due to computer monitors settings.

- In situation where there are limitations, price, promotion offers and other marketing campaigns on the HKTVmall may vary from retail stores, the terms and offers are only applicable to HKTVmall.

- Our refund policy gives customers a better shopping experience. From the day you receive your item, our return policy is valid for 3 days. Item(s) purchased in our store may be returned and/or exchanged. Please visit Order History to view related order, than press "Return & refund" button to report the damaged products.

Below situations are not acceptable in our refund policy:

1. Opened/used products

2. Without orignal and unopened packaging

3. Products with "non-returnable" remark

4. Free Gifts/ Accessories / Samples

5. Without the corresponding original order confirmation, delivery note

We will check before return/exchange, the original delivery charge and cost of return are borne by customers. Customers must return with all free gifts/accessories/ samples.
Delivery / Return
- Our products will be delivered by HKTVmall, please refer to Shipping information for more details.

- Actual delivery time depens on the products ordered and the shipping time of the particular merchant.

- Shipping time of this store: Monday to Sunday, including Public Holiday, 9am.

- The merchant reserves the right to amend the stated terms herin without prior notice. In case of any dispute, the decision of the merchant and HKTVmall shall be final.