2-day group shipment
Packing Spec
100ml

Country of Origin

Belgium

Description

Very high protection
Water resistance
Face and Body
Cosmebio and Ecocert certified Organic

Delivery / Return

To be Delivered by HKTV within 1 - 4 days
Photo

Description

Recommended for you

Reviews

You may also like
This spray is of unequal quality, leaves no residue and is suitable for all skin types. It does not contain zinc oxide or nanoparticles.

100% natural mineral sunscreens, the sunscreens that are essential in protecting our skin from the sun are of natural origin and are Nano-Particle free.
100% natural organically produced vegetable oils, and Aloe Vera gel
Free from silicone oils, paraffins, and synthetic fragrances
Pollutant-free, and respectful of our skin and our planet.
The bottles and labels are environmentally friendly (vegetable inks, recyclable bottles).

Brand Story
An alliance between ecological responsibility and fun in the sun.
Respect for the environment, health, and well-being are values that form an integral part of our daily life.

Biosolis' lab and suppliers are in constant search of ingredients and solutions that guarantee protection, safety, efficiency, and respect for the environment.

Biosolis works with the certification agencies Ecocert Greenlife and the Cosmebio association, who carefully certify the selected ingredients as well as their formulas.
Further, all Biosolis SPF and UVA ratings are inspected by an independent laboratory, and comply with European COLIPA and American (FDA) sun protection regulations.

Chemical Sunscreens and Mineral Sunscreens
Chemical sunscreens are absorbed by the skin and are not effective until 30 minutes after application. The UV rays are then transformed by the chemical sunscreens, resulting in potentially allergenic and phototoxic substances. Also, sun care products that contain chemical sunscreens are one of the factors responsible for the destruction of corals. Indeed, these sunscreens promote the propagation of viruses that kill corals. Increasingly, certain regions prohibit the use of chemical-based sun care products on their beaches*.
On the other hand, mineral sunscreens (Titanium Dioxide and Zinc Oxide) that are free of Nano-Particles remain on the skin's surface and reflect UV rays (like mirrors). Their effectiveness is immediate and their duration longer. The whitening effect on the skin fades very quickly thanks to their liquid texture that, being soft to the touch, is pleasant to apply.


Apply generously to the face. Renew regularly. Product Biosolis is waterproof. It is nevertheless necessary to renew the application after long period spent in the water. For external use only. Avoid contacts with the eyes. Do not swallow. Keep out reach of children. Avoid spraying directly on clothes. Shake before use.
Recently Viewed Products
( / Total Pages )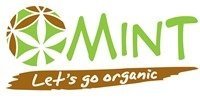 About MINT Organics
Natural and Organic Lifestyle Shop
Everyone is different and that's why we find you the best quality products. We strive to make our customer look and feel their best on the inside and out. We do this by sourcing organic and environmentally friendly products because not only are they healthier for you but also for the environment.
T & C
• Due to the nature of our products, the color, scent or texture may vary.
• Natural ingredients are not standardized and mass-produced the way synthetic ones are.
• The ingredients are harvested at different times in different weather conditions and this may affect the natural state of the products.
• Once the order has been confirmed, we do not accept exchanges or returns due to personal preferences.
• In case of any dispute, the merchant will retain the right of final decision without prior notice.
• Colour shown may be slightly different than actual products due to computer monitors settings.
• In situation where there are limitations, price, promotion offers and other marketing campaigns on the HKTVmall may varies from retail stores, the terms and offers are only applicable to HKTVmall.
Delivery / Return
• Our products will be delivered by HKTVmall. Please refer to Shipping Information for more details.
• Actual delivery time depends on the products ordered and the shipping time of the particular merchants.
• Shipping time of this store: Monday to Friday, excluding Public Holiday, 3pm
• All products are non-returnable.
• In the event of dispute, HKTVmall's decision shall be final and conclusive.