merchant delivery
Country of Origin

Japan

Description

Combo includes TANITA - Compact 9-in-1 plastic body composition monitor BC730 (1 piece), Kamachi Yoga Mat (1 piece), Kamachi Stepper (1 piece)

Delivery / Return

To be Delivered by MSL Nutritional Diet Centre Company Limited within 4 - 7 Days
Sold by MSL Nutritional Diet Centre Company Limited
This product is non-returnable
Description

Recommended for you

Reviews

You may also like
Kamachi Yoga Mat and Kamachi Stepper - Made in Taiwan
Recently Viewed Products
( / Total Pages )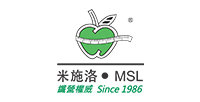 MSL Nutritional Diet Centre Company Limited
Remarks
Office Hours:
Mon to Fri 12:00 - 20:00,
Sat 10:00 – 16:00
(Closed on Sundays and Public holidays)
Photo are for reference only
About MSL Nutritional Diet Centre Company Limited
MSL Nutritional Diet Centre was set up by a group of Registered Dietitians and Nutritionists in 1986. Being the market leader in the nutrition domain, MSL has the longest history in the market, and is the largest, most experienced and most reputable nutrition center in Hong Kong.

MSL's mission is to help the general public prevent diet-related chronic diseases and improve longevity through healthy eating and lifestyle. We accomplish this by using our well-trained professionals including Registered Dietitians, Nutritionists, Personal Trainers, Physiotherapists and other allied medical therapists.
MSL's scope of services for both individuals and corporate clients includes dietetic consultation on Weight Management Plans, Oncology Dietary Consultation and Therapeutic programs, public seminars, recipe development and modification, catering services, health publications, health and nutrition education, health checks and more. We have gained word-of-mouth in providing high-quality services to many different segments of the population.
T & C
Colour shown maybe slightly different from actual product.
The product warranty is only applicable to Hong Kong.
All products are non-returnable or non-refundable.
In case of any dispute, MSL Nutritional Diet Centre Company Limited retain the right of final decision withour prior notice.
Delivery / Return
The products purchased in the store cannot be combined with the goods sold by other merchant to calculate delivery fee.
Spent HKD1000 at this store to enjoy free delivery, otherwise the delivery fee is $150.