overseas delivery
To be Delivered by HKTV within 7 - 10 Days
Sold by MT Jewelry
This product is non-returnable
Description
Directly Shipped from Korea!
Tiger earrings_FE5511
About MT Jewelry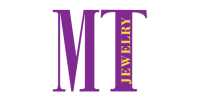 MT Jewelry is supplying high quality with various designed jewelry for popular fashion jewelry brands in Korea, as well as is transacting with lots of foreign jewelry wholesale, import and export. MT Jewelry makes earrings, necklaces, bracelets, piercings and rings in 14K of gold.
T & C
• Our store will protect your personal information in accordance to the relevant provisions of the personal Data Protection Act and in accords to HKTVmall Privacy Policies.
• In case of any dispute, the merchant will retain the right of final decision without prior notice.
• Colour shown may be slightly different from actual products.
• In situation where there are limitations, price, promotion offers and other marketing campaigns on the HKTVmall may varies from retail stores, the terms and offers are only applicable to HKTVmall.
• This product is sold to you by HKTVmall
Other categories in this store?
Photo

Description

Recommended for you

Reviews

You may also like
Please refer to product details photo rather than model photos
Weight:0.24g
Material:14K

Cautions:
1. Color shown may be slightly different from actual products due to computer setting.
2. Products shown may be slightly different from actual products according to the production process.
3. Discoloration may occur in all metal products over time.
4. Contact with perfume or make-up products may cause discoloration.
5. Avoid contact with water and exposure to humidity place.
6. Keep your jewellery in the original packaging.
7. Nickel allergy may cause on different individuals please pay attention when purchase products.

HKTVmall "Same Price as Seoul" Promotion:

"Same Price as Seoul" refers to price of a product in HKTVmall and 100 selected Korean official websites in the past 30 days.
Recently Viewed Products
( / Total Pages )