Photo

Description

Recommended for you

Reviews

You may also like
Made in Germany

With softness levels, it directly influences the distribution of weights also on the articulations level and permits a positive result on the collision phase between feet and ground.

Due to stand against incorrect foot posture and foot pain caused by long-term, particularly effective to relieve pressure on its feet, not generally comparable insoles!
Specially designed for long-standing parties (such as health care workers, disciplined forces, postman, waiters, teachers … etc.)

Particularly soft blue part to provide special protection and soothing, heel pressure applied to the larger parties, their professional slant and blue dot position after years of clinical trials from non-general insole comparable.
Recently Viewed Products
( / Total Pages )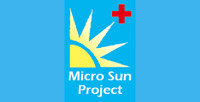 Micro Sun Project Limited