2-day group shipment
| | |
| --- | --- |
| Packing Spec | 300ml |
| Country of Origin | New Zealand |
| Description | 紐西蘭維他命清新護齒啫哩 |
| Delivery / Return | To be Delivered by HKTV within 1 - 4 days |
This item is currently out of stock!
Please click "Notify Me" to get updates of stock replenishment.
Description

Recommended for you

Reviews

You may also like
Developed by Massey University, New Zealand, MyBeau Liquid Vitamin is the world's first liquid vitamin supplement developed using patented technology and has received international patent approval. After a number of clinical validation, that dogs and cats can quickly be absorbed, the rate of up to 99.5%, to the cats and dogs a new joint protection.

Tooth protection tone formula, effectively inhibit plaque, calculus and prevention of periodontal disease. At the same time starting from the digestive tract, from the root causes of improving tone.

1. Selaginella (Atlantic): There is a special fucoidan ingredient. Antibacterial effect, prevents / softens plaque and calculus.
2. Celery oil: Helps maintain liver, digestive system and cardiovascular health. More effective to make the liver cells produce enzymes, to detoxification and deodorant effect.
3. Star Anise: It belongs to a kind of herbal medicine and natural diet. Specifically for the digestive system and gastrointestinal discomfort. Generally used to enhance digestive function, exhaustion endless, reduce gastrointestinal disorders and resist inflammation.

MyBeau Liquid Vitamin is a meat-flavored gel that increases pet appetite and facilitates feeding.

Ingredients
Canola oil, Monoglycerid, Saccharomyces cerevisiae, Meat hydrolyzate, Sodium pyrophosphate, Garlic, Potassium, Sorbic acid, Omega 3, Omega 6, Calcium, Vitamin A, Vitamin B, Vitamin D, Vitamin E, Canola Seed oil, minerals.

Directions for Use
Can be fed directly, or mixed with daily food consumption.
** Shake well before eating.
** Do not eat more than the specified amount above.
※ need to refrigerate after opening.

Can be fed directly, or mixed with daily food consumption.
** Shake well before eating.
** Do not eat more than the specified amount above.
※ need to refrigerate after opening.
MyBeau Liquid + Dental Care Tone Formulation Suitable for dogs of any age, recommended for daily consumption.

迷你犬(5kg以下): 每日5ml (1茶匙)
小型犬(5 - 9kg) : 每日8ml (11/2茶匙)
中型犬(10 - 19kg) : 每日12ml(2茶匙)
大型犬(20kg以上) : 每日15ml(3茶匙)
MyBeau Liquid + Dental Care Tone Formulation For Cats 1 year old or older, it is recommended to consume once every 2 days or 3 times a week for about half a teaspoon (about 3ml each time).

*Ingredients and nutritional analysis are for reference only, please refer to the English description on the package.
Recently Viewed Products
( / Total Pages )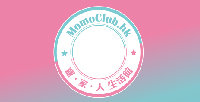 About MomoClub.hk
MomoClub.hk is a place where you can find lovely goods for your beloved pets.
T & C
• Our store will protect your personal information in accordance to the relevant provisions of the personal Data Protection Act and in accords to HKTVmall Privacy Policies.
• In case of any dispute, the merchant will retain the right of final decision without prior notice.
• Colour shown may be slightly different from actual products.
• In situation where there are limitations, price, promotion offers and other marketing campaigns on the HKTVmall may varies from retail stores, the terms and offers are only applicable to HKTVmall.
Delivery / Return
The 'Merchant Delivery' goods delivered by this store cannot be combined with goods delivered by other merchants to calculate delivery fee. Spend $400 on 'Merchant Delivery' goods at this store to enjoy free delivery, otherwise the delivery fee is $80. Some remote areas require additional delivery fee, please contact merchant directly for details.
Below are remote areas for your reference:
Tuen Mun Town Centre, Siu Chi, Siu Tsui, On Ting, Yau Oi South, Yau Oi North, Tsui Hing, Shan King, King Lung, Hing Chak, San Hui, Sam Shing, Hanford, Fu Sun, Yuet Wu, Siu Hei, Wu King, Butterfly, Lok Tsui, Lung Mun, San King, Leung King, Tin King, Po Tin, Kin Sang, Siu Hong, Prime View, Fu Tai, Tuen Mun Rural, Fung Nin, Shui Pin, Nam Ping, Pek Long, Yuen Long Centre, Yuen Lung, Fung Cheung, Shap Pat Heung East, Shap Pat Heung Central, Shap Pat Heung West, Ping Shan South, Ping Shan Central, Ping Shan North, Ha Tsuen, Tin Shing, Shui Oi, Shui Wa, Chung Wah, Yuet Yan, Fu Yan, Yat Chak, Tin Heng, Wang Yat, Ching King, Kingswood North, Tsz Yau, Yiu Yau, Tin Yiu, Kingswood South, Chung Pak, Fairview Park, San Tin, Kam Tin, Pat Heung North, Pat Heung South, Luen Wo Hui, Fan Ling Town, Cheung Wah, Wah Do, Wah Ming, Yan Shing, Shing Fuk, Fanling South, Ching Ho, Yu Tai, Sheung Shui Rural, Choi Yuen Shek Wu Hui, Tin Ping West, Fung Tsui, Sha Ta, Tin Ping East, Queen's Hill, Tai Po Hui, Tai Po Central, Chung Ting, Tai Yuen, Fu Heng, Yee Fu, Fu Ming Sun, Kwong Fuk & Plover Cove, Wang Fuk, Tai Po Kau, Wan Tau Tong, San Fu, Lam Tsuen Valley, Po Nga, Tai Wo, Old Market & Serenity, Hong Lok Yuen, Shuen Wan, Sai Kung North, Sai Kung Central, Pak Sha Wan, Sai Kung Islands, Hang Hau East, Hang Hau West, Po Yee, Wai King, Do Shin, Kin Ming, Choi Kin, O Tong, Fu Kwan, Kwan Po, Nam On, Hong King, Tsui Lam, Po Lam, Yan Ying, Wan Hang, King Lam, Hau Tak, Fu Nam, Tak Ming, Sheung Tak, Kwong Ming, Wan Po North, Wan Po South, Lantau, Yat Tung Estate North, Yat Tung Estate South, Tung Chung North, Tung Chung South, Discovery Bay, Peng Chau & Hei Ling Chau,. Lamma & Po Toi, Cheung Chau South, Cheung Chau North
•Our products will be delivered by HKTVmall, please refer to Shipping Information for more details.
• Actual delivery time depends on the products ordered and the shipping time of the particular merchants.
•Our dispatch time is from Monday to Friday, except public holidays
• All products are non-returnable.
• In the event of dispute, HKTVmall's decision shall be final and conclusive.