merchant delivery
Country of Origin

China

Description

Table Dimensions: W31" x D43"+19.5" x H30''

Chair Dimensions: W16" x D18" x H35"

Multi-functions table

Extendable table

Sturdy and durable

Space saving

Delivery / Return

To be Delivered by My Home 我的家 within 14 - 17 Days
Sold by My Home 我的家
This product is non-returnable
Photo

Description

Recommended for you

Reviews

You may also like
Table Dimensions: W31" x D43"+19.5" x H30''
Chair Dimensions: W16" x D18" x H35"
Multi-functions table
Extendable table
Sturdy and durable
Space saving
Suitable for small roomFree delivery (about 21 days delivery) . Non-returnable. Delivery date and time cannot be chosen
• Free delivery and installation service is valid for Hong Kong, Kowloon and New Territories ($150 for Tung Chung, $150 for Ma Wan, $400 for Discovery Bay), for outlying islands and remote areas, please contact merchant for more details
• For addresses without lift facilities, extra charge $150 per product per floor , please contact merchant for seven floors or above
•For delivery to location far away from parking area, delivery surcharge will be paid HK$50 per 50 metres per product, the first 50 metres is free of charge
• For delivery date change, please contact merchant 3 days before in advance (otherwise $100 surcharge)
• Please note that by filling in an incorrect address or number may result in a delay of delivery
Delivery Schedule : Monday to Saturday 10:00am-8:00pm, depending on the region
Recently Viewed Products
( / Total Pages )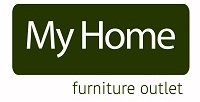 T & C
•我們的商店將根據個人數據保護法的相關規定保護您的個人信息,並符合HKTVmall隱私政策。
•如有任何爭議,商家將保留最終決定權,恕不另行通知。
•顯示的顏色可能與實際產品略有不同。
•如果HKTV的限制,價格,促銷優惠和其他營銷活動可能因零售店而異,則條款和優惠僅適用於HKTVmall。
Delivery / Return
此商店交付的"商戶投遞"商品不能與其他商家提供的商品合併計算運費。此商店的所有"商家送貨"商品均享有免費送貨服務。有些偏遠地區需要額外的運費,請直接聯繫商家了解詳情。


以下是偏遠地區供您參考:
清河,裕泰,上水鄉,彩源石湖墟,天平西,鳳翠,沙塔,天平東,皇后山,大埔墟,大埔中環,中庭,大垣,富恒,葉富,傅明陽,廣福和寶灣,王福,大埔,運頭塘,三富,林村谷,寶雅,太和,舊市場及寧靜,康樂園,船灣,西公北區,西貢中區,白沙灣,西貢群島,坑口東,坑口西,寶怡,偉景,新申,建明,彩健,澳塘,富群,觀塘,南安,香港,翠林,寶琳,燕英,萬坑,景林,厚德,富南,德明,尚德,廣明,灣仔北,灣仔南,大嶼山,逸東村北,逸東南區,東涌北,東湧南,愉景灣,坪洲 喜靈洲,長洲南區南丫島及蒲台,
•Our products will not be delivered by HKTVmall, will need more time to dispatch. You will be contacted after placing the order about the delivery details.
• Actual delivery time depends on the products ordered and the shipping time of the particular merchants.
•Our dispatch time is from Monday to Saturday, excluding Public Holiday
• All products are non-returnable.
• In the event of dispute, HKTVmall's decision shall be final and conclusive.