2-day group shipment
Country of Origin

Germany

Description

11 kinds of vitamins + calcium, keep the physical fitness
Promote metabolism and enhance calcium absorption
Comprehensive nutrition, supplementing the nutrients needed for a day
Suitable for people over 6 months




6 months to 1 year old: Once a day, 25 ml each time
1-3 years old: Once a day, 40-60 ml each time
3 years old or older: Once a day, 60-125 ml each time
Best to drink after breakfast, recommended to have a cycle (two months).

Delivery / Return

To be Delivered by HKTV within 1 - 4 days
Description

Recommended for you

Reviews

You may also like
11 kinds of vitamins + calcium, keep the physical fitness
Promote metabolism and enhance calcium absorption
Comprehensive nutrition, supplementing the nutrients needed for a day
Suitable for people over 6 months
6 months to 1 year old: Once a day, 25 ml each time
1-3 years old: Once a day, 40-60 ml each time
3 years old or older: Once a day, 60-125 ml each time
Best to drink after breakfast, recommended to have a cycle (two months).
Recently Viewed Products
( / Total Pages )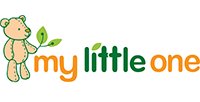 About My Little One
We are formed in view of the prosperous healthcare and baby product market in Hong Kong, Macau and China. We share the belief that "Your family & baby deserve the best…….this is what Care n Love believes".
T & C
• Our store will protect your personal Information in accordance to the relevant provisions of the personal Data Protection Act and in accords to HKTVmall Privacy Policies.

• In case of any dispute, the merchant will retain the right of final decision without prior notice.

• Colour shown may be slightly different than actual products.
Delivery / Return
• Our products will be delivered by HKTVmall, please refer to Shipping Information for more details.

• Actual delivery time depends on the products ordered and the shipping time of the particular merchants.

• Shipping time of this store: Monday to Friday, 9am and 3pm

• All products are non-returnable.

• Non-Returnable items cannot be returned for exchange, credit, or refunds.

• In the event of dispute, HKTVmall's decision shall be final and conclusive.