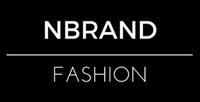 Store Main Page
Store Info
All Products
Store Remarks
Product Description:
There may be a 1-3cm variance in product size measurements depending on the measuring method.
Product color may vary depending on the individual computer screen settings will be slightly different, all in kind prevail
General Washing Tips:
1. For machine-washable clothing, please inside out the clothing before wash and use a laundry net to wash in order to keep the original color and shape.
2. Dry clean is recommended for knitwear as lint may be arisen.
3. Dry clean is recommended for beads-decorated clothing, as beads may be lost or damaged if washed by laundry machine. And please do not fold the parts with beads decoration when store.
4. Discoloration may occur in case of deep color clothing such as navy and black. Please avoid wearing them with light color clothes until the clothes are washed a few times.
5. For hand-washable clothing, please use a neutral detergent.
6. Please note that clothes may shrink after washing in warm water (above 30 degrees Celsius).
Remarks:
The products in our store are mainly made in China. Some products and brands are sourcing from different suppliers and re-sell in the store. Therefore, the product will have the original labels which may be different from the tags and brand name of the store.
Store Brands