2-day group shipment
Packing Spec
20 pcs

Country of Origin

China

Description

With the development of COVID-19 outbreak, we are alerted to combat with the Novel Coronavirus Infection. We tried out best to search for the preventive products all over the world. This time, we are coming with GIKO 1200F N95 Particulate Respirators!
This mask
• blocks at least 95 percent of very small (0.3 micron) test particles.
• Approved by NIOSH (America)
• Designs with metallic strip over nose bridge so as to fit snugly over the face



Delivery / Return

To be Delivered by HKTV within 1 - 4 days
This item is currently out of stock!
Please click "Notify Me" to get updates of stock replenishment.
Description

Recommended for you

Reviews

You may also like
N95 mask refers to a mask that meets the requirements of the National Institute of Occupational Safety and Health Institute's air filtration "N95" rating and can block 95% of non-oily particles with a diameter of 0.3 microns or more.

Steps to wear N95 respirator
1. First pull up the upper headband and put it behind your head. Then pull the lower headband up,
Put it behind your neck. To organize the headband, do not twist the headband.
  
2. Place the tips of the fingers of both hands on the bridge of the nose, press inward, and slowly move down the metal bar until they are pressed into the shape of the bridge of the nose.

3. Perform tight inspection (must be performed every time you wear a respirator).
  Positive pressure check: Cover both hands on the respirator and exhale vigorously. If you feel that the air is overflowing from the side of the respirator, you are wearing it improperly and you must adjust the headband again.
Negative pressure check: Put your hands on the respirator and inhale vigorously. The middle of the respirator will be sunken. If you feel the air coming in or out of the side of the respirator, it means that you are wearing it improperly and you must adjust the headband again.

Recently Viewed Products
( / Total Pages )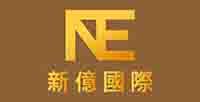 NEW WEALTH INTERNATIONAL CORPORATIONS COMPANY LIMITED
Remarks
The goods sold in this shop are original imported goods/parallel imported goods
About NEW WEALTH INTERNATIONAL CORPORATIONS COMPANY LIMITED
New Wealth International Corporations Company Limited is a trading company, aims to provide high quality and hot products to our customers. Our company specializes in foreign imports including snacks, personal care, and health products, baby products, and festival gift boxes.
All products are parallel imports and are 100% authentic.
T & C
Our store will protect your personal information in accordance to the relevant provisions of the personal Data Protection Act and in accords to HKTVmall Privacy Policies.
• All pictures are for reference only.
• Gifts are assigned with limited quantity only. No return and refund. Valid until stock lasts.
• Colour shown may be slightly different from actual products.
• In situation where there are limitations, price, promotion offers and other marketing campaigns on the HKTVmall may varies from retail stores, the terms and offers are only applicable to HKTVmall.
• In case of any dispute, the merchant will retain the right of final decision without prior notice.
Delivery / Return
Orders will be delivered by HKTV, please refer to Shipping Information for more details.
• Actual delivery time depends on the products ordered and the shipping time of the particular merchants.
•Shipping time: Monday to Friday, excluding Public Holiday.
•All products are non-returnable.
•In the event of dispute, HKTVmall's decision shall be final and conclusive.