2-day group shipment
Country of Origin

Japan

Description

Ashitaba is a wonderful product for help with menstrual cramps, regardless of the patient's age. Women who are going through their menopausal transition years may experience hormonal fluctuation, resulting in hot flashes, mood changes, insomnia, fatigue, memory problems, etc. Studies conducted on Ashitaba indicate that the use of this plant can relieve the symptoms.

Delivery / Return

To be Delivered by HKTV within 1 - 4 days
Description

Recommended for you

Reviews

You may also like


Ashitaba, also known as Tomorrow's leaf is a special type of Angelica plant that is indigenous to a small area called the Seven Islands of Izu in Japan. Its active ingredients can be used as a diuretic, laxative, analeptic and lactagogue. 
Ashitaba is a wonderful product for help with menstrual cramps, regardless of the patient's age. Studies conducted on Ashitaba indicate that the use of this plant can relieve symptoms like hot flashes, mood changes, insomnia, and fatigue.


Recently Viewed Products
( / Total Pages )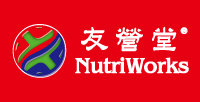 Remarks
Store Remarks
For enquiry, please call 2311 7511.
About Nutriworks Limited
Nutriworks was launched in 2000 in Hong Kong. Over the years, it has become one of the market leaders in Asia in the creation of natural, safe and effective supplements and external use health products.
Nutriworks is the proud owner of the very popular Flexi-Patch & Patch-It range of products. The patch market has grown substantially in the last 14 years and Nutriworks is at the forefront of this technology providing a product that has been clinically tested. The latest addition to Nutriworks is the drug-free pain management remedy – Acti-Tape. Acti-Tape gathers momentum since its launch in 2012 and has since been selling in chains stores like Watsons in Hong Kong, Malaysia & Singapore, and in many outlets in the USA & the UK.
T & C
Terms & Condition:
• Our store will protect your personal Information in accordance to the relevant provisions of the personal Data Protection Act and in accords to HKTVmall Privacy Policies.
• In case of any dispute, the merchant will retain the right of final decision without prior notice.
• Colour shown may be slightly different than actual products.
• In situation where there are limitations, price, promotion offers and other marketing campaigns on the HKTVmall may varies from retail stores, the terms and offers are only applicable to HKTVmall.
• This product is sold to you by HKTVmall.
Delivery / Return
The item with this label is not stored in our logistics centre. It will be picked up from merchant after order confirmation, which will be paired up with other items in your order in our logistics centre. If you have "immediate shipment" items in your order, these items will be delivered together with "2-day group shipment" items. We will arrange the earliest time slot of the delivery batch according to the last shipment date of that particular item.