Country of Origin

Taiwan

Description

Traditional Essence of Chicken (14's)

*Voted #1 Chicken Essence in Taiwan.

*Best choice for mummies during pregnancy & post-natal care

*Full extraction of nutrients through unique Boiling method

*Combat fatigue & increase energy level

*No additives, preservatives & cholesterol

(42ml x 14pcs) / box




Traditional Essence of Ginseng (60ml/bot)

*Insist to boil the essence with ginseng whole roots

(Expiry date of Essence of Ginseng: 19/10/2020)

(No exchange for short shelf-life goods)

Delivery / Return

To be Delivered by HKTV within 1 - 4 days
Video

Photo

Description

Recommended for you

Reviews

You may also like
Traditional Essence of Chicken (14's)

*Stringent selection of chickens from Taiwan's largest free-range chicken farm 
*8 hours of slow boiling 2nd generation hens that are at least 12 months old with premium pork ribs to enhance collagen content
*Pregnant mummies: Helps in the growth of the baby 
*Repair cells and tissues in the body 
*Promotes post-natal milk secretion and enhance quality of the milk 
*Helpful for mummies with low appetite due to morning sickness and cesarean delivery 
*Very convenient for working mothers who have no time to supplement enough nutrients 
*Helpful towards fetal support during pregnancy and wound healing during post-natal conditioning. 
*Working adults, elderly & children, the high protein content makes it very suitable for daily nourishment and supplement during recuperation. Boosting immune system and combating fatigue.
Suitable for: 
- Women preparing for pregnancy, pre-natal nourishing all the way to post-natal conditioning 
- Growing children 2 years old & above 
- Daily nourishment for working adults and elderly to boost immunity and combat fatigue 

Ingredients: Chicken, Pork 
Capacity: 42ml each
Cautions: 
1) Patients of gout, high blood pressure & kidney disease should consult their doctors before drinking 
2) Please do not serve kids under 2 years old with this product
3) Please do nit drink the product if the pouch is damaged, bulging or smelly
(Photos are for reference only)
(42ml x 14pcs) / box
Traditional Essence of Ginseng (60ml/bot)
*Top-tier ginseng from Changbai Mountain *For 80 years, we enforce incredibly high standards of quality control
*Insist to boil the essence with ginseng whole roots
*Boiling with ginseng whole roots to release the ginsenosides
*No added any extract to flavor the product 
*No Xanthan gum added
Materials inspected by SGS for 470 Pesticide Residues. 
Inspected by SGS 3rd party inspections and supervision, passing tests for 470 agricultural pesticide residues and heavy metal testing, ensuring our product is safe to drink everyday.
Ingredients: Water, American ginseng, Crystal sugar, Ginseng, Vinegar
Capacity: 60ml each

(Photos are for reference only)
Recently Viewed Products
( / Total Pages )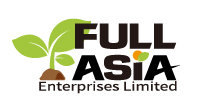 T & C
• Our store will protect your personal Information in accordance with the relevant provisions of the Personal Data (Privacy) Ordiance and in accordance with HKTVmall Privacy Policies.

• In case of any dispute, the merchant will retain the right of final decision without prior notice.

• Colour shown may be slightly different than actual products due to computer monitors settings.

• In situation where there are limitations, price, promotion offers and other marketing campaigns on the HKTVmall may varies from retail stores, the terms and offers are only applicable to HKTVmall.
•The picture is for reference only. The real object should be considered as final.
Delivery / Return
• Our products will be delivered by HKTVmall. Please refer to Shipping Information for more details.

• Actual delivery time depends on the products ordered and the shipping time of the particular merchants.

• Shipping time of this store: Monday to Friday, excluding Public Holiday, 3pm

• All products are non-returnable.
• However, if you received a product that is damaged or defective, please contact HKTVmall Customer Service within 7 days.
• In the event of dispute, HKTVmall's decision shall be final and conclusive.