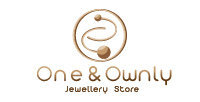 Store Main Page
Store Info
All Products
Store Remarks
All cultured fresh water pearls are grow in natural, with different shapes and colors. Most of the pearls have blemishes or "birthmarks." They are not the pearls come from machine, with same shape and same colors, and perfect smooth surface. Things grows from natural are not 100% perfect. The unique luster, shapes, and color are the most attractive parts of pearls. There is nothing can 100% imitate them.
Jewellery care:
- Use a slightly wet soft towel to clean pearl Jewellery /silver polishing cloth to clean 925 silver Jewellery to keep its luster.
- Stay Jewellery away from hard stuff or any chemical liquids, to prevent broken or tarnished.
- Jewellery should storage in a Jewellery box /velvet pouch and keep it in dry, cool place.
- Pearl / sterling silver jewelry should avoid exposure, soaking or high temperature baking, and avoid contact with perfume or cosmetics to prevent damage its luster.
Store Brands