Color

Country of Origin

Hong Kong
To be Delivered by One & Ownly within 0 - 3 Days
Sold by One & Ownly
This product is non-returnable
Description
6-7mm cultured fresh water pearl with 14K gold filled wire ring (US#6)
About One & Ownly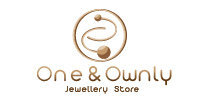 "One & Ownly" is an online store only sell REAL。Cultured Fresh Water Pearl & Sterling Silver jewelry.


Our team has over 20 years experience on producing high quality pearl jewelry.
We are mainly focus on cultured fresh water pearl and sterling silver products and target the audience like you, who interested in jewelry and shopping online.

We believes that every lady deserve a pretty jewelry.
T & C
• Our store will protect your personal information in accordance to the relevant provisions of the personal Data Protection Act and in accords to HKTVmall Privacy Policies.

• In case of any dispute, the merchant will retain the right of final decision without prior notice.

• Colour shown may be slightly different from actual products.

• In situation where there are limitations, price, promotion offers and other marketing campaigns on the HKTVmall may varies from retail stores, the terms and offers are only applicable to HKTVmall.

• This product is sold to you by HKTVmall.
Remarks
All cultured fresh water pearls are grow in natural, with different shapes and colors. Most of the pearls have blemishes or "birthmarks." They are not the pearls come from machine, with same shape and same colors, and perfect smooth surface. Things grows from natural are not 100% perfect. The unique luster, shapes, and color are the most attractive parts of pearls. There is nothing can 100% imitate them.
Jewellery care:
- Use a slightly wet soft towel to clean pearl Jewellery /silver polishing cloth to clean 925 silver Jewellery to keep its luster.
- Stay Jewellery away from hard stuff or any chemical liquids, to prevent broken or tarnished.
- Jewellery should storage in a Jewellery box /velvet pouch and keep it in dry, cool place.
- Pearl / sterling silver jewelry should avoid exposure, soaking or high temperature baking, and avoid contact with perfume or cosmetics to prevent damage its luster.
Photo

Description

Customer Review(s)

Q&A
14K Gold Filled wire with cultured fresh water pearl ring

Color Options: White

Size: 6-7mm cultured fresh water pearl / Ring (US#6)

Material: Cultured fresh water pearl & 14K gold filled wire

Caution:
Perfume and cosmetics products may cause discoloration, please wear the accessories after applying makeup.
Please avoid treating it with strong force and pressure.
All user comments
Has Images
Replied
Recently Viewed Products
( / Total Pages )