2-day group shipment
Packing Spec
8 scatches

Country of Origin

Australia

Description

A fun product made with natural gluten free ingredients

Contains over 12% dietary fibre, RDA
Added calcium carbonate as a source of non dairy calcium

No artificial colors, flavors or preservatives

Delivery / Return

To be Delivered by HKTV within 1 - 4 days
Description

Recommended for you

Reviews

You may also like
Specials:
Rich in complex carbohydrates and has the added benefit of psyllium for extra dietary fibre
Contains over 12% dietary fibre
Added calcium carbonate as a source of non dairy calcium
No artificial colors, flavors or preservatives
Free of gluten, wheat, dairy, egg and yeast

includes 8 scatches
Ingredients:
Maize starch, Raw sugar, Brown rice flour, Palm vegetable oil, Rice syrup, Pea flour, Psyllium (2%), Raising agent: Sodium bicarbonate, Calcium carbonate, Vegetable gum: Guar, Emulsifier: Vegetable derived mono and diglycerides of fatty acids, Natural vanilla flavour (0.2%), Salt.
Recently Viewed Products
( / Total Pages )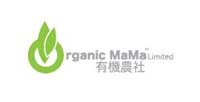 Remarks
Opening Hour:
Mon-Fri: 10:00am-7:00pm
Sat: 11:00am-5:00pm
Close on Sun
About OrganicMaMa Ltd
Organic MaMa™ uses the view of mother to bring the best organic food, environmental friendly products and nutrition supplement to every family since 2007. We believe "Food is the best medicine". Our mission is promoting healthy foods, non-toxin lifestyle and the method of boosting up immunity. Currently, we have low allergy products eg gluten free, dairy free, egg free food, Keto and Vegan products as well. All of them are tested by Certified Naturopathic Doctor, Chinese Medicine Doctor and Professional Clinical Nutritionist and are acquired by International Organic Certifications.
Organic MaMa provides Naturopathic and nutritional consultation, Allergy test (IgG, IgA, IgE), Heavy metal test and Bioscan body check. We advocate the concept of natural medicine to achieve holistic health.
After years of hard work, we are very pleased to be recognized by the customers and have won the honor of "TOP 10 Organic Product Retailer" for 4 years. We will strive to "More Professional, Caring and Quality", provide more high quality products and profession services.
T & C
Our store will protect your personal Information in accordance with the relevant provisions of the
Personal Data (Privacy) Ordinance and in accordance with HKTVmall Privacy Policies.
•In case of any dispute, the merchant will retain the right of final decision without prior notice.
•Color shown may be slightly different than actual products due to computer monitors settings.
•In situation where there are limitations, price, promotion offers and other marketing campaigns
on the HKTVmall may vary from retail stores, the terms and offers are only applicable to
HKTVmall.
•Our refund policy gives customers a better shopping experience. From the day you receive your
item, our return policy is valid for 3days. Item(s) purchased in our store may be returned and/or
exchanged either by pickup or directly in our vertical store. Please call or Email before you come to our store. Below situations are not acceptable in
our refund policy:
1. Opened/used products
2. Without original and unopened packaging
3. Products with "non-returnable" remark
4. Free Gifts/ Accessories / Samples
5. Without the corresponding original order confirmation, delivery note
We will check before return/exchange, the original delivery charge and cost of return are borne by
customers. Customers must return with all free gifts/ accessories / samples.
Delivery / Return
Our products will be delivered by HKTVmall, please refer to Shipping Information for moredetails.
•Actual delivery time depends on the products ordered and the shipping time of the particularmerchant.
•Shipping time of this store: Monday to Friday, excluding Public Holiday, 9am.
•The merchant reserves the right to amend the stated terms herein without prior notice. In
caseof any dispute, the decision of the merchant and HKTVmall shall be final.