2-day group shipment
Country of Origin

United States of America

Description

Oscap now contains more calcium, magnesium, and vitamin D per capsule than the previous formula. It addition it provides B vitamins for healthy methylation, and boron – all to support bone health.*

This product is gradually expiring goods. This product is non-returnable. Expiry Date: Aug 2020










Delivery / Return

To be Delivered by HKTV within 1 - 4 days
Description

Warranty

Recommended for you

Reviews

You may also like
Thorne Research Inc. manufactures dietary supplements. The Company supplies circulatory, cognitive, detoxification, endocrine, gastrointestinal, immune, sleep, musculoskeletal, and neurological support products, as well as aging, antioxidants, fatty acids, minerals, proteins, vitamins, veterinarian, women's, and men's health products. Thorne Research sells products in the United States.

Although everyone loses bone density as they age, certain groups are particularly at risk. As many as half of all women in the United States older than 65 should be concerned about maintaining good bone health. Thorne's Oscap is a comprehensive bone support supplement.
* It contains dicalcium malate and dimagnesium malate (two calcium or magnesium molecules each bound to one molecule of malic acid) for enhanced absorption and greater concentration of these important minerals.*

Adequate magnesium intake promotes bone density by optimizing the secretion of parathyroid hormone and facilitating active calcium transport to the bones.
* Oscap provides vitamin D3, which facilitates the absorption of calcium; boron, which assists the body's metabolism of vitamin D and estrogen; and B vitamins for healthy methylation, which mediates homocysteine levels, a known risk factor of low bone density.*

Research indicates that an elevated homocysteine level in the blood can interfere with the integrity of the bone matrix. Therefore, Oscap contains methylcobalamin (an active form of vitamin B12), L-5-methyltetrahydrofolate (the active form of folic acid), and pyridoxal 5'-phosphate (the active form of vitamin B6) for their function in helping to maintain already normal homocysteine levels.
* To provide a bone health formula that can be used by individuals taking a blood-thinning medication, Oscap does not contain vitamin K.

As women age, they experience an overall increase in bone loss compared to bone formation, so a woman's concern about maintaining good bone health should begin well before menopause. Because some bone loss during menopause is inevitable, more bone a woman has "banked" earlier in life, the greater her peak bone mass as she begins to age. Hence, menopausal bone loss will have less of an adverse impact. Even women in the 18-35 year-old age group should make an effort to achieve good bone health, because physical inactivity, low body weight, eating disorders, and poor nutrition during these ages can have adverse impacts on bone health later in life.

Groups at particular risk for bone loss in addition to women include smokers, those with a sedentary lifestyle, individuals who consume excessive sugar, alcohol, or caffeine, small-boned individuals, Caucasians, Asians, and patients on steroid or anticonvulsant therapies for prolonged periods of time.

Suggested Use: Take 2 capsules two times daily or as recommended by a health-care practitioner. Servings Per Container: 60 
ALLERGY WARNING
This product is contraindicated in an individual with a history of hypersensitivity to any of its ingredients.

PREGNANCY If pregnant, consult your health-care practitioner before using this product.

INTERACTIONS
5-methyltetrahydrofolate (5-MTHF) supplementation is not recommended concurrent with methotrexate cancer therapy, as it can interfere with methotrexate's anti-neoplastic activity; however, this folate source has not been shown to interfere with the anti-inflammatory activity of methotrexate. An individual taking methotrexate for psoriasis or rheumatoid arthritis can safely take a supplement containing folate.
This is authorized goods.

Warranty is not included.

Recently Viewed Products
( / Total Pages )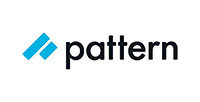 Remarks
Delivery fullfill by HKTVmall standard delivery
About Pattern
Pattern is the 2nd largest trade partner on Amazon US representing a number of famous brands from all over the world. We sell brand authorized products to you here at an attractive price.
T & C
Our store will protect your Personal Information in accordance with the relevant provisions of the
Personal Data (Privacy) Ordinance and in accordance with HKTVmall Privacy Policies.
In case of any dispute, the merchant will retain the right of final decision without prior notice.
Color shown may be slightly different than actual products due to computer monitors settings.
In the situation where there are limitations, price, promotion offers and other marketing campaigns
on the HKTVmall may vary from retail stores, the terms and offers are only applicable to HKTVmall.
Delivery / Return
All products are non-returnable.
Delivery fullfill by HKTVmall standard delivery