To be Delivered by Niomi Jewellery within 5 - 8 Days
Sold by Niomi Jewellery
This product is non-returnable
Description
Moissanite is the best alternative to a diamond

About Niomi Jewellery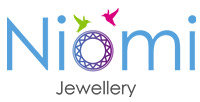 Niomi Jewellery 經營珠寶生意已有十多年, 主要發售925純銀首飾及14K/18K金系列。Niomi一直秉持真心真意及專注不懈的精神去進行純手工製作, 賦予了首飾的靈活性, 務求令各顧客都找到屬於其個性的珠寶設計作品。Niomi深信獨一無二 精巧別緻的製成品都能令每位主角的生活注上新的意義。

Niomi Jewellery 主要售賣跳動懸浮首飾 , 包括戒指,耳環,項鏈,手鐲及兒童首飾.

Niomi鑽飾的主石使用 Stariiz仿真鑽,採用精準鑽石標準完美切工,八心八箭高端倣鑽,散發迷人真鑽火彩,如鑽石般閃亮. 根據光學原理, 鑽石切面越多,反射光越強,光芒更加閃耀. 它的硬度是8.5 Mohs, 不容易變色或刮花. 縱使仿間有店鋪標榜永下變色和刮花, 但那是不真實的, 如果屬實,人們何須付上千百倍價錢去買真鑽石呢? Niomi實行實事求是的精神,童叟無欺的態度用心經營自己的品牌。
所有產品包順豐速遞,星期一至五下午2:00前下單, 通常下一個工作天會收到。
T & C
Our store will protect your personal Information in accordance with the relevant provisions of the Personal Data (Privacy) Ordiance and in accordance with HKTVmall Privacy Policies.
• In case of any dispute, the merchant will retain the right of final decision without prior notice.
• Colour shown may be slightly different than actual products due to computer monitors settings.
• In situation where there are limitations, price, promotion offers and other marketing campaigns on the HKTVmall may vary from retail stores, the terms and offers are only applicable to HKTVmall.
• Our refund policy gives customers a better shopping experience. From the day you receive your item, our return policy is valid for 3 days. Item(s) purchased in our store may be returned and/or exchanged either by pickup or directly in our vertical store. Please call at or email before you come to our store. Below situations are not acceptable in our refund policy:
1. After 3 days of delivery
2. Opened/used products
3. Without original and unopened packaging
4. Products with "non-returnable" remark
5. Free Gifts/ Accessories / Samples
6. Without the corresponding original order confirmation, delivery note
We will check before return/exchange, the original delivery charge and cost of return are borne by customers. Customers must return with all free gifts/ accessories / samples. In case of any dispute, Niomi Jewellery will retain the right of final decision without prior notice.
Remarks
Store Address : Unit C10, 10/F, Block C, Hong Kong Industrial Centre, No.489-491 Castle Peak Road, Cheung Sha Wan, Kowloon, Hong Kong (At Lai Chi Kok Station Upstair)
Working Hours : (9:00 am - 5:00 pm Monday - Friday) (9:00 am - 12:00 noon Saturday)
Video

Photo

Description

Customer Review(s)

Q&A
| | |
| --- | --- |
| 01. 1 Carat Moissanite Diamond Ring 6 Claws Prong | |
Metal : 925 Sterling Silver
Main Stone : Moissanite Diamond
Stone type : Lab Grown
Stone Shape : Round Brilliant
Stone Size : 6.5 mm (about 1 Carat)
Stone Cut : Excellent
Color : D E F
Clarity : VVS1
Stamp : S925
Finish: High Polished

All user comments
Has Images
Replied
Recently Viewed Products
( / Total Pages )