2-Day Delivery
Ship to Macau

Ship to UK
Country of Origin

China

Description

Round pet flower water dispenser carbon filter 4 pieces plus 2 black sponges


Delivery / Return

The product will be delivered by HKTVmall
This item is currently out of stock!
Please click "Notify Me" to get updates of stock replenishment.
Description

Customer Review(s)

Q&A
- Filter should be replaced every 1 months, it is recommended to clean the water tank every week
- Replace 1 piece of U-shaped sponge every 2 months
- When use the filter, rinse both size of filter with clean water to remove any carbon particles leaked due to transportation

Suitable for these drink fountains
https://www.hktvmall.com/p/H7204001_S_243035969
https://www.hktvmall.com/p/H7204001_S_1044832205
https://www.hktvmall.com/p/H7204001_S_1063951883

All user comments
Has Images
Replied
Recently Viewed Products
( / Total Pages )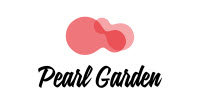 Remarks
Our non business days: Every Sunday
About Pearl Garden
Our store strives to provide practical and good-looking products, which are divided into the following categories: Backpacks (high quality authorized and parallel import products) home atmosphere (Diffusers, watch winder, digital photo frame,decorative chian lights etc.) Love Pet(Pet drink fountains, filter)
T & C
Our store will protect your personal Information in accordance with the relevant provisions of the
Personal Data (Privacy) Ordinance and in accordance with HKTVmall Privacy Policies.
• In case of any dispute, the merchant will retain the right of final decision without prior notice.
• Color shown may be slightly different than actual products due to computer monitors settings.
• In situation where there are limitation s, price, promotion offers and other marketing campaigns
on the HKTVmall may vary from retail stores, the terms and offers are only applicable to HKTVmall.
• Our refund policy gives customers a better shopping experience. From the day you receive your
item , our return policy is valid for 3 days. Item(s) purchased in our store may be returned and/or
exchanged.
Please visit Order History to view related order, then press "Return & refund" button to report the damaged products. Below situations are not acceptable in our refund policy:
1. Opened/used products
2. Without original and unopened packaging
3. Products with "non returnable" remark
4. Free Gifts/ Accessories / Samples
5. Without the corresponding original order confirmation, delivery note
We will check before return/exchange, the original delivery charge and cost of return are borne by
customers. Customers must return with all free gifts/ accessories / samples.
Delivery / Return
Our products will be delivered by HKTVmall, please refer to Shipping Information for more
details.
• Actual delivery time depends on the products ordered and the shipping time of the particular merchant.
Shipping time of this store: Monday to Satursday , inluding Public Holiday
• The merchant reserves the right to amend the stated terms herein without prior notice. In
case of any dispute, the decision of the merchant and HKTVmall shall be final.