2-day group shipment
1% Mall Dollar Cash Rebate: $7.41
Packing Spec
18kg

Description

Medium Adult 18kg

Delivery / Return

To be Delivered by HKTV within 1 - 4 days
This item is currently out of stock!
Please click "Notify Me" to get updates of stock replenishment.
Description

Recommended for you

Reviews

You may also like
Medium Adult
FOR OPTIMAL MAINTENANCE OF ADULT MEDIUM BREED DOGS (11-25 kg)
- Provides all your dog's needs to safeguard health and stamina during adulthood.
- The careful selection of ingredients assures great taste and outstanding digestibility resulting in small, firm stools.
- Our choice of nutraceutical MicroZeoGen will help protect healthy cartilage for years of joy and play.
- With minerals which help maintain clean teeth and healthy gums for good mouth hygiene.
- The right amount and balance of Essential Fatty Acids contribute to maintain healthy skin and develop a rich, lustrous coat.

"MicroZeoGen" is a dynamically micronized form of clinoptilolite belonging to the group of zeolites. Because of its exclusive qualities, for many years it has been widely used in various industries: for hemodialysis filters, as soil amendments, in the removing of ammonia from municipal, industrial, agriculture waste and drinking water, in pharmaceuticals and cosmetics to enhance the impact of products on the body and many more.

Research – confirmed positive effects of "MicroZeoGen":
- It promotes the body cleansing from toxic substances, heavy metals, ammonia and organic phosphates
- Helps to strengthen the natural immune system
- Has antioxidant properties
- It has a positive effect on bone formation, improves recovery of bone tissue after injuries.
- It activates the metabolism of joint cartilage, stimulating the regeneration of connective tissue.
- Because of its adsorption properties, the mineral has antimicrobial effects.
- It improves the assimilation and metabolism of food.
- Regulates digestive tract activity: positively affects treatments of non-infectious digestive tract disorder.
- Alleviates allergy symptoms.
- Act positively on the structure of the hair and gives fur density and shine.
- It has a positive impact on improving the quality of blood.
- Suitable for external use. It can hasten the healing of the skin – has a positive effect in the treatment of scratches, bites, wounds, injuries, eczema and allergies.

Composition: chicken meal, rice, maize, poultry fat, maize gluten, peas, sugar beet pulp, linseed, fish meal, egg powder, dynamic micronized clinoptilolite (1%), yucca extract, rosemary extract, sodium polyphosphate, chicory extract, glucosamine, chondroitin sulphate.

Analysis: crude protein – 27%, crude oils and fats – 14%, crude ash – 5.2%, crude fibre – 2.2%, calcium – 1.1%, phosphorus – 0.9%, potassium – 0.5%, sodium – 0.4%, fatty acids DHA+EPA – 0.138%, taurine – 0.065%, glucosamine – 250 mg/kg, chondroitin – 100 mg/kg.
There is no review for this product
Recently Viewed Products
( / Total Pages )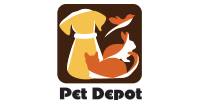 About Pet Depot
Pet Depot is a all rounded pet supply online shop aiming to provide the super-premium products for pet.
T & C
• Our store will protect your personal information in accordance to the relevant provisions of the personal Data Protection Act and in accords to HKTVmall Privacy Policies.
• In case of any dispute, the merchant will retain the right of final decision without prior notice.
• Colour shown may be slightly different from actual products.
• In situation where there are limitations, price, promotion offers and other marketing campaigns on the HKTVmall may varies from retail stores, the terms and offers are only applicable to HKTVmall.
Delivery / Return
•Our products will be delivered by HKTVmall, please refer to Shipping Information for more details.
•Our dispatch time is from Monday to Friday, except public holidays
• In the event of dispute, HKTVmall's decision shall be final and conclusive.
• All products are non-returnable.
• However, if you received a product that is damaged or defectvie, please contact HKTVmall Customer Service within 7 days.