2-day group shipment
Packing Spec
4oz

Country of Origin

United States of America

Description

TropiClean Clean Teeth Gel For Dogs and Cats 4oz

Delivery / Return

To be Delivered by HKTV within 1 - 4 days
This item is currently out of stock!
Please click "Notify Me" to get updates of stock replenishment.
Description

Recommended for you

Reviews

You may also like
- Fresh breath clean teeth gel for dogs. Works fast and naturally to help reduce plaque and tartar — No toothbrush required.



- A proprietary blend of natural, holistic ingredients produce a healthy oral environment. Kills the germs that cause bad breath, plaque, and gingivitis. Soothes minor gum irritations. For clean teeth and fresh breath everyday!



- Decaffeinated Green Tea Leaf Extract:

This amazing natural ingredient works as a natural source of fluoride, helping to fight bacteria that can cause plaque and tartar development, which also leads to bad breath.



- All Natural ingredients. Safe, easy and effective, Veterinarian recommended.



- Made in USA. High quality ingredients produced by nature and sourced in the United States.



- Ingredients:

Purified Water, Natural Derived Alcohol, Natural Mint, Glycerin, Natural Cleanser, Carbopol, Chlorophyllin, Green Tea Leaf Extract



- Directions:

Apply 2 drops of gel to each side of the pets mouth. Apply directly to the teeth with plaque buildup. Use once daily. You'll soon notice your pet licking the lips repeatedly. This is normal and helps the gel mix with the saliva and coat all surfaces of your pet's teeth and gums. For maximum effect, withhold food and water for 30 minutes before and after treatment. Toothbrushing is not necessary but will speed up the removal of softened plaque and tartar. Ordinarily, after 30 days, application can be reduced to twice weekly for regular maintenance.
Recently Viewed Products
( / Total Pages )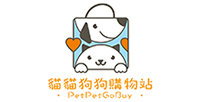 About Pet Pet Go Buy
Pet Pet Go Buy mainly imports high quality of pet snacks and daily consumables related products from overseas.
T & C
Our store will protect your personal Information in accordance with the relevant provisions of the
Personal Data (Privacy) Ordinance and in accordance with HKTVmall Privacy Policies.
• In case of any dispute, the merchant will retain the right of final decision without prior notice.
• Color shown may be slightly different than actual products due to computer monitors settings.
• In situation where there are limitations, price, promotion offers and other marketing campaigns
on the HKTVmall may vary from retail stores, the terms and offers are only applicable to
HKTVmall.
• Our refund policy gives customers a better shopping experience. From the day you receive your
item, our return policy is valid for 3 days. Item(s) purchased in our store may be returned and/or
exchanged either by pickup or directly in our vertical store. Please email to
petpetgobuy@gmail.com before you come to our store. Below situations are not acceptable in
our refund policy:
1. Opened/used products
2. Without original and unopened packaging
3. Products with "non-returnable" remark
4. Free Gifts/ Accessories / Samples
5. Without the corresponding original order confirmation, delivery note
We will check before return/exchange, the original delivery charge and cost of return are borne by
customers. Customers must return with all free gifts/ accessories / samples.
Delivery / Return
Some remote areas require additional delivery fee, please contact merchant directly for details.
Below are remote areas for your reference:
Tuen Mun Town Centre, Siu Chi, Siu Tsui, On Ting, Yau Oi South, Yau Oi North, Tsui Hing, Shan King, King Lung, Hing Chak, San Hui, Sam Shing, Hanford, Fu Sun, Yuet Wu, Siu Hei, Wu King, Butterfly, Lok Tsui, Lung Mun, San King, Leung King, Tin King, Po Tin, Kin Sang, Siu Hong, Prime View, Fu Tai, Tuen Mun Rural, Fung Nin, Shui Pin, Nam Ping, Pek Long, Yuen Long Centre, Yuen Lung, Fung Cheung, Shap Pat Heung East, Shap Pat Heung Central, Shap Pat Heung West, Ping Shan South, Ping Shan Central, Ping Shan North, Ha Tsuen, Tin Shing, Shui Oi, Shui Wa, Chung Wah, Yuet Yan, Fu Yan, Yat Chak, Tin Heng, Wang Yat, Ching King, Kingswood North, Tsz Yau, Yiu Yau, Tin Yiu, Kingswood South, Chung Pak, Fairview Park, San Tin, Kam Tin, Pat Heung North, Pat Heung South, Luen Wo Hui, Fan Ling Town, Cheung Wah, Wah Do, Wah Ming, Yan Shing, Shing Fuk, Fanling South, Ching Ho, Yu Tai, Sheung Shui Rural, Choi Yuen Shek Wu Hui, Tin Ping West, Fung Tsui, Sha Ta, Tin Ping East, Queen's Hill, Tai Po Hui, Tai Po Central, Chung Ting, Tai Yuen, Fu Heng, Yee Fu, Fu Ming Sun, Kwong Fuk & Plover Cove, Wang Fuk, Tai Po Kau, Wan Tau Tong, San Fu, Lam Tsuen Valley, Po Nga, Tai Wo, Old Market & Serenity, Hong Lok Yuen, Shuen Wan, Sai Kung North, Sai Kung Central, Pak Sha Wan, Sai Kung Islands, Hang Hau East, Hang Hau West, Po Yee, Wai King, Do Shin, Kin Ming, Choi Kin, O Tong, Fu Kwan, Kwan Po, Nam On, Hong King, Tsui Lam, Po Lam, Yan Ying, Wan Hang, King Lam, Hau Tak, Fu Nam, Tak Ming, Sheung Tak, Kwong Ming, Wan Po North, Wan Po South, Lantau, Yat Tung Estate North, Yat Tung Estate South, Tung Chung North, Tung Chung South, Discovery Bay, Peng Chau & Hei Ling Chau,. Lamma & Po Toi, Cheung Chau South, Cheung Chau North