2-day group shipment
Country of Origin

United Kingdom

Description

Sudocrem Antiseptic Healing Cream 250g x2

Delivery / Return

To be Delivered by HKTV within 1 - 4 days
This item is currently out of stock!
Please click "Notify Me" to get updates of stock replenishment.
Description

Recommended for you

Reviews

You may also like
Sudocrem Antiseptic Healing Cream has a water-repellent base which forms a protective barrier, therefore helping to stop any irritants (urine and stools) coming into contact with the skin. In addition, the emollient effect of Sudocrem can help to soothe sore inflamed skin whilst leaving the skin feeling soft.

Sudocrem Antiseptic Healing Cream can also be used for other skin conditions that require a soothing, protective antiseptic cream with additional healing, antibacterial and antifungal properties.

Sudocrem contains a number of ingredients and properties, such as:

Hypoallergenic lanolin, to help provide emollient properties
zinc oxide is an astringent which reduces the loss of tissue fluid
Benzyl benzoate and benzyl cinnamate are amongst the ingredients of Peru Balsam, recognised for its healing properties
Benzyl alcohol is a weak local anaesthetic which acts to ease localised pain and irritation. It also acts as a disinfectant/antibacterial agent and is responsible for protection against common bacterial contaminants.

Apply a thin layer with suitable covering where necessary.Renew application as required. Suitable for Adults and Children from Birth.

Parallel Imports Product
Recently Viewed Products
( / Total Pages )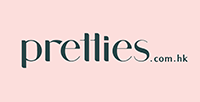 Remarks
All products are parallel import.
About Pretties
Pretties.com.hk provides different beauty products from America, France, Japanese, Korea and so on. We cooperate with stable and reliable suppliers. We have long-term relationship with our clients in Mainland China, America and Taiwan. All products are parallel import.
About the expiry date, some parallel import products do not have manufacturing date and expiry date in packing. Our company purchases fresh products and most of them have above 1 year validity period. If there is shorter validity period, we will mention in product name or description. Customer can consider carefully before purchase.
Email: sales@pretties.com.hk
T & C
HKTV mall is not the seller or supplier of the products or services. HKTV mall is responsible for managing and administering its website, arranging order processing and fulfillment for the products or services you ordered from the suppliers through its website. Whatever item you purchase via HKTV mall will be subject to the terms and conditions of that merchant. The merchant is responsible for the sale and for dealing with any claims or any other issues arising out of or in connection with the contract between you and the merchant. In respect of purchases of a voucher, in addition to the contract you will have with the seller of the voucher, there will also be a contract between you and the merchant that actually provides the products and services when you redeem your voucher with that merchant. We, HKTV mall, do not accept responsibility for any claim, loss or damage, howsoever caused (including through omission or negligence), which you may directly or indirectly suffer in connection with the purchase of any products, services or vouchers through HKTV mall, nor do we accept any responsibility for any such claim, loss or damage arising out of your use of or reliance on information contained on or accessed through HKTV mall. It is your sole responsibility to ensure that any products, services or information obtained from HKTV mall meet your specific requirements. Particularly for beauty services, you must take your own precautions to ensure that you understand how the services will be performed before you decide to purchase. If in doubt, you should consult your own professional advisor.
Delivery / Return
Our products will be delivered by HKTVmall please refer to Shipping Information for more details.
Actual delivery time depends on the products ordered and the shipping time of the particular merchants.
Shipping time of this store: Monday to Friday excluding Public Holiday 9am.
All products are non-returnable.
In the event of dispute HKTVmall's decision shall be final and conclusive.