merchant delivery
Color

Country of Origin

Netherlands

Description

item no: 946909
size: 680 x 640 x 1,070 (mm) / 26.8" x 25.2" x 42.1" (inch)

Plastic material



Delivery / Return

To be Delivered by Pricerite within 14 - 17 Days
Sold by Pricerite
This product is non-returnable
Description

Recommended for you

Reviews

You may also like


item no: 946909
size: 680 x 640 x 1,070 (mm) / 26.8" x 25.2" x 42.1" (inch)



Shipping terms:
1. The charges for delivery to Tung Chung/ Ma Wan and Discovery Bay are HK$150 and HK$300 respectively.
2. The scope of delivery does not include islands and restricted areas.
3. The goods ordered by the customer can be delivered within 14 working days from the payment of the product by the customer.
4. Delivery time is from Monday to Saturday (except public holidays). From 9:00 am to 8:00 pm, the service time will vary from region to region. Delivery dates and times cannot be specified.
5. Delivery services will be arranged in response to individual suppliers, so the goods may not be delivered on the same day. Shipping details will be confirmed by phone 1 working day prior to delivery.
6. The delivery date and time will be arranged according to the delivery schedule scheduled by the individual supplier. If the customer requests to receive the goods on the date/time outside the delivery itinerary, an additional $200 (large electrical appliance/household)/$580 (family) shipping fee will be charged.
7. In the event of Typhoon Signal No. 8 or above or Black Rainstorm Warning, the delivery service on the same day and the following day may be delayed or cancelled. Pricerite will contact the customer for further arrangements.
8. The street at the receiving address must allow the truck to be parked.
9. In some remote areas or where there is no direct access to public transport, customers are required to pay an additional fee.
10. At the time of delivery, if the delivery truck (5.5 metric tons or more) does not have direct access to the building door and needs to push the goods, or the building does not have a lift or the purchased goods cannot or do not enter the lift, it is required to be carried by stairs. Customers are required to pay an additional fee.
11. The customer must receive the goods at the shipping address indicated on the order within 14 working days after the order is confirmed. In the event that the customer fails to collect the goods in accordance with this clause, Pricerite will charge the customer an administrative fee and a storage fee.
12. If Pricerite delivers on the date and time of delivery agreed with the customer, but the customer fails to collect the item, Pricerite will arrange for a second delivery and charge the customer an additional delivery fee.
13. All additional fees, administrative fees and storage fees will be collected by the transporter at the time of delivery and the customer must pay in cash.



 
Recently Viewed Products
( / Total Pages )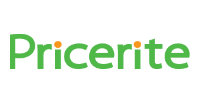 Remarks
This item was sold and will be delivered directly by Pricerite. Delivery lead-time is about 14-17days.
About Pricerite
實惠家居是香港最具規模的家居用品專門店,致力為香港家庭提供獨特而富「生活智慧」的一站式家居解決方案,為顧客創造空間,以提升家居生活質素。
實惠多年來一直用心經營,無論是品牌形象、產品及服務、銷售渠道,以至店舖環境等都不斷創新求變。我們秉持集團「以人為本」的宗旨,推行全面關懷文化,致力關心顧客、員工、供應商、社區與自然環境的需要。
實惠是香港第一間發展Omni Channel「全渠道」的家居用品專門店,革新香港家居零售市場,方便客戶透過完善的分店網絡及各種電子平台選購家具,無論何時何地都可享受優質的購物體驗。我們一向以高新科技領導市場,積極提升營運效益。由後勤支援、產品及服務配套、到市場推廣以致物流運輸等,我們都有賴科技與人才緊密結合,強化我們的競爭優勢。
實惠於國內及世界各地的強大採購網絡,突顯我們在供應鏈管理及產品開發上的優勢,提供多功能、伸展、組合、變型等一系列靈活多變的家具系列,讓我們能更直接與各地優秀的生產夥伴緊密地合作開發產品,確保我們的產品物超所值。
實惠多年來於不同領域均獲獎無數,包括品牌管理、產品設計、優質服務,以及電子商貿平台等,成績斐然,獎項包括香港品牌發展局頒發的「香港名牌十年成就奬」及卓越服務名牌、香港工商業獎頒發「消費產品設計」獎、「HKMA/TVB傑出市場策劃獎 - 卓越獎」、香港旅遊發展局頒發的「傑出優質商戶獎項」金獎,以及多次榮獲由香港零售管理協會頒發的「傑出服務獎」等。
T & C
• Our store will protect your personal Information in accordance to the relevant provisions of the personal Data Protection Act and in accords to HKTVmall Privacy Policies.

• In case of any dispute, the merchant will retain the right of final decision without prior notice.

• Colour shown may be slightly different than actual products.

• The product warranty is only applicable to Hong Kong.

• In situation where there are limitations, price, promotion offers and other marketing campaigns on the HKTVmall may varies from retail stores, the terms and offers are only applicable to HKTVmall.
Delivery / Return
The "Merchant Delivery" goods delivered by this store cannot be combined with goods delivered by other merchants to calculate delivery fee. All "Merchant Delivery" goods from this store are entitled to free delivery service. Some remote areas require additional delivery fee, please contact merchant directly for details.


Below are remote areas for your reference:
Tuen Mun Town Centre, Siu Chi, Siu Tsui, On Ting, Yau Oi South, Yau Oi North, Tsui Hing, Shan King, King Lung, Hing Chak, San Hui, Sam Shing, Hanford, Fu Sun, Yuet Wu, Siu Hei, Wu King, Butterfly, Lok Tsui, Lung Mun, San King, Leung King, Tin King, Po Tin, Kin Sang, Siu Hong, Prime View, Fu Tai, Tuen Mun Rural, Fung Nin, Shui Pin, Nam Ping, Pek Long, Yuen Long Centre, Yuen Lung, Fung Cheung, Shap Pat Heung East, Shap Pat Heung Central, Shap Pat Heung West, Ping Shan South, Ping Shan Central, Ping Shan North, Ha Tsuen, Tin Shing, Shui Oi, Shui Wa, Chung Wah, Yuet Yan, Fu Yan, Yat Chak, Tin Heng, Wang Yat, Ching King, Kingswood North, Tsz Yau, Yiu Yau, Tin Yiu, Kingswood South, Chung Pak, Fairview Park, San Tin, Kam Tin, Pat Heung North, Pat Heung South, Luen Wo Hui, Fan Ling Town, Cheung Wah, Wah Do, Wah Ming, Yan Shing, Shing Fuk, Fanling South, Ching Ho, Yu Tai, Sheung Shui Rural, Choi Yuen Shek Wu Hui, Tin Ping West, Fung Tsui, Sha Ta, Tin Ping East, Queen's Hill, Tai Po Hui, Tai Po Central, Chung Ting, Tai Yuen, Fu Heng, Yee Fu, Fu Ming Sun, Kwong Fuk & Plover Cove, Wang Fuk, Tai Po Kau, Wan Tau Tong, San Fu, Lam Tsuen Valley, Po Nga, Tai Wo, Old Market & Serenity, Hong Lok Yuen, Shuen Wan, Sai Kung North, Sai Kung Central, Pak Sha Wan, Sai Kung Islands, Hang Hau East, Hang Hau West, Po Yee, Wai King, Do Shin, Kin Ming, Choi Kin, O Tong, Fu Kwan, Kwan Po, Nam On, Hong King, Tsui Lam, Po Lam, Yan Ying, Wan Hang, King Lam, Hau Tak, Fu Nam, Tak Ming, Sheung Tak, Kwong Ming, Wan Po North, Wan Po South, Lantau, Yat Tung Estate North, Yat Tung Estate South, Tung Chung North, Tung Chung South, Discovery Bay, Peng Chau & Hei Ling Chau,. Lamma & Po Toi, Cheung Chau South, Cheung Chau North
• Our products will be delivered by HKTVmall/Pricerite, please refer to Shipping Information for more details.

• Actual delivery time depends on the products ordered and the shipping time of the particular merchants.

• Shipping time of this store: Monday to Friday, excluding Public Holiday.

• Return Policy only applies to certian merchandise. Please refer to below store return policies.

• In the event of dispute, HKTVmall's decision shall be final and conclusive.



Store Return Policy:



• Return Policy only applies to certain merchandise. Any returned or exchanged must be applied within (7 days) of the item received date.

• All returned products must be unused and in the same condition that you received it.

• As a condition of return, please include the original packaging, warranty card, gifts and all other accessories in undamaged condition.

• HKTVmall reserves the right to deny any return nor exchange if it fails to meet the return criteria.

• Each order only allows refund once.