Next Day Delivery
Country of Origin

Sri Lanka

Apple 25's Individual Tea Bag

25 Individual Tea Bags - Black Tea

Delivery / Return

The product will be delivered by HKTVmall
Description

Customer Review(s)

Q&A
All user comments
Has Images
Replied
Recently Viewed Products
( / Total Pages )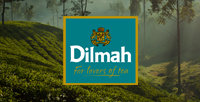 Remarks
Exclusive Distributor for Dilmah tea, and Maison Routin 1883 Syrup for Hong Kong and Macau District
About Quali-t (Hong Kong) Ltd.
Dilmah global leading Ceylon tea brand. Sri Lanka also known as Ceylon, is famous for its black teas, from its highest range t'series in 5 star hotels to the commerical ranges with the gourmet series. Dilmah holds a large and vast range of tea and flavors. Do try it.
T & C
• Our store will protect your personal Information in accordance with the relevant provisions of the Personal Data (Privacy) Ordiance and in accordance with HKTVmall Privacy Policies.
• In case of any dispute, the merchant will retain the right of final decision without prior notice.
• Colour shown may be slightly different than actual products due to computer monitors settings.
• In situation where there are limitations, price, promotion offers and other marketing campaigns on the HKTVmall may varies from retail stores, the terms and offers are only applicable to HKTVmall.
Delivery / Return
All Deliveries will be handled by HKTVMALL.
Item photos are only for reference and do not represent the outcome of the final product. Products
do not include accesories or other tools.
For any issues and disputes, Quali-t (Hong Kong) Ltd., will have the final say of the items.
· Quali-t (Hong Kong) Ltd., will deliver items within 1星期内.
· Quali-t (Hong Kong) Ltd., will handle the transactions
· Items are non refundable.