2-day group shipment
10% Mall Dollar Cash Rebate: $154.40
Packing Spec
900g x 6

Country of Origin

Australia

Description

a2 Platinum® Premium toddler milk drink
From 12 Months

Delivery / Return

To be Delivered by HKTV within 1 - 4 days
This item is currently out of stock!
Please click "Notify Me" to get updates of stock replenishment.
Description

Recommended for you

Reviews

You may also like
a2 Platinum Premium toddler milk drink is specially formulated to supplement the normal diet of an active toddler from 1 to 3 years when their dietary intake may be inadequate.

This nutritionally advanced milk drink, tailored specifically for toddlers, is more than a standard cow's milk. It is the first and only toddler milk drink to contain only the naturally occurring A2 type of the beta-casein protein to the exclusion of the A1 type of beta-casein protein, to help ensure toddlers gain full nourishment from their diet.

a2 Platinum Premium formula for toddlers provides additional nutrients for this time of rapid growth and development.

Iron for normal cognitive development in children.
Vitamin B12 & Vitamin C to help support normal immune system.
Vitamin A, Vitamin B6, Thiamin, Zinc to help support normal growth and development in children.
Calcium & Vitamin D to help support bones and teeth structure.
Recently Viewed Products
( / Total Pages )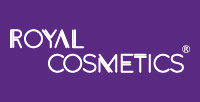 Remarks
The goods sold in this shop are original imported goods / parallel imported goods
About Royal Cosmetics
ROYAL COSMETICS has been insisting on only authenticity since 2012. Providing services to customers cannot be just selling goods whereas turning shopping into a pleasure.
We have close cooperation with world-wide wholesalers e.g. Japan, Korea, Europe, and America.
The company targeted to cosmetics, skin and body care, health care, daily necessities, and food.
All goods sold in this shop are original imported or parallel imported products.
T & C
HKTV mall is not the seller or supplier of the products or services. HKTV mall is responsible for managing and administering its website, arranging order processing and fulfillment for the products or services you ordered from the suppliers through its website. Whatever item you purchase via HKTV mall will be subject to the terms and conditions of that merchant. The merchant is responsible for the sale and for dealing with any claims or any other issues arising out of or in connection with the contract between you and the merchant. In respect of purchases of a voucher, in addition to the contract you will have with the seller of the voucher, there will also be a contract between you and the merchant that actually provides the products and services when you redeem your voucher with that merchant. We, HKTV mall, do not accept responsibility for any claim, loss or damage, howsoever caused (including through omission or negligence), which you may directly or indirectly suffer in connection with the purchase of any products, services or vouchers through HKTV mall, nor do we accept any responsibility for any such claim, loss or damage arising out of your use of or reliance on information contained on or accessed through HKTV mall. It is your sole responsibility to ensure that any products, services or information obtained from HKTV mall meet your specific requirements. Particularly for beauty services, you must take your own precautions to ensure that you understand how the services will be performed before you decide to purchase. If in doubt, you should consult your own professional advisor
Delivery / Return
Our products will be delivered by HKTVmall please refer to Shipping Information for more details.
Actual delivery time depends on the products ordered and the shipping time of the particular merchants.
Shipping time of this store: Monday to Friday excluding Public Holiday 9am.
All products are non-returnable.
In the event of dispute HKTVmall's decision shall be final and conclusive