merchant delivery
Country of Origin

China

Description

BBK series is unaimously recommended by Feng Shui masters.
Product introduction:
.Built-in alarm bell, anti-theft
.Two layer of tempered glass laminate
.The latest touch-screen LCD smart controal panel
.Password+key, double insurance
.Equipped with a backup key for emergency opening
.Can be wall mounted


Delivery / Return

To be Delivered by SAFEWELL EQUIPMENT LIMITED within 14 - 17 Days
Sold by SAFEWELL EQUIPMENT LIMITED
This product is non-returnable
Photo

Description

Warranty

Recommended for you

Reviews

You may also like
Delivery rules:
A) Delivery within 14 days after confirming the order. If there is no stock in the warehouse, it must be processed by order and the delivery time will be determined separately.

B) Free shipping. If shipping to Ma Wan / Tung Chung / Discovery Bay, additional shipping charges are as below :
B1 --- Ma Wan $100
B2 --- Tung Chung $150
B3 --- Discovery Bay $250

C) Delivery to Hong Kong on Monday and Thursday. Delivery to Kowloon on Tuesday and Saturday. Delivery to New Territories on Wednesday and Friday. Delivery to Tung Chung and Discovery Bay and New Territories on Sunday. Delivery time is 9:00 to 18:00.

D) If the elevator cannot reach the delivery floor directly, an additional fee will be charged for each floor.

Maintenance:
Please keep the invoice. This product is warranted for 2 years from the date of delivery. This maintenance does not include accidental or human damage, forgotten passwords, lost keys and battery replacement.

This is authorized goods.

Warranty Period : 2 Years
Warranty Provided By : Safewell Equipment Limited

Service Centre Details :

Address : Flat 1 & 2, 13/F, Kwai Cheong Centre, 50 Kwai Cheong Road, Kwai Chung.
Email : bobby@safewellsafe.com
Contact : 23126338
Remark : 保養:請保留單據,此產品憑單保養2年 (由送貨日期起計)。此保養不包括意外或人為破壞、忘記密碼、遺失鎖匙及更換電池等。

Recently Viewed Products
( / Total Pages )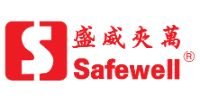 SAFEWELL EQUIPMENT LIMITED
About SAFEWELL EQUIPMENT LIMITED
T & C
Store Terms
• Our store will protect your personal information in accordance to the relevant provisions of the personal Data Protection Act and in accords to HKTV Mall Privacy Policies.
• In case of any dispute, the merchant will retain the right of final decision without prior notice.
• Colour shown may be slightly different from actual products.
• In situation where there are limitations, price, promotion offers and other marketing campaigns on the HKTV Mall may varies from retail stores, the terms and offers are only applicable to HKTV Mall.
Delivery / Return
Delivery /Returns
•Our products will not be delivered by HKTV Mall, will need more time to dispatch. You will be contacted after placing the order about the delivery details.
• Actual delivery time depends on the products ordered and the shipping time of the particular merchants.
•Our dispatch time is from Monday to Saturday, excluding Public Holiday
• All products are non-returnable.
• In the event of dispute, HKTV Mall's decision shall be final and conclusive.