2-Day Delivery
Country of Origin

Germany

377/8 Trio DECO Metallic Fibre-tip Pen

Brilliant metallic colors make creative projects shine and invite you to draw and decorate

Color in larger areas quickly with the extra thick XL-tip and intensive ink application

Fits perfectly in a child's hand thanks to the ergonomic triangular grip zone

The glittering metallic colors are clearly visible on absorbent surfaces such as colored and dark paper, cardboard and wood, plus many others

Delivery / Return

The product will be delivered by HKTVmall
Photo

Description

Customer Review(s)

Q&A
Brilliant metallic colors make creative projects shine and invite you to draw and decorate
Color in larger areas quickly with the extra thick XL-tip and intensive ink application
Fits perfectly in a child's hand thanks to the ergonomic triangular grip zone
The glittering metallic colors are clearly visible on absorbent surfaces such as colored and dark paper, cardboard and wood, plus many others
A great tool for special occasions, and do-it-yourself ideas: whether for designing cards or decorating gifts.
All user comments
Has Images
Replied
Recently Viewed Products
( / Total Pages )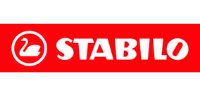 STABILO Official Store (Hong Kong)
Remarks
Please note that purchase made on the weekend delivery will be defer to the next week.
About STABILO Official Store (Hong Kong)
Our shop specializes in selling stationery and new innovative products. In e-Teklon our main focus is to aim to satisfy the ergonomic, health and wellbeing needs of different people. We think that these needs are not really cared upon in society this is evident from the lack of available products in the markets which satisfy these needs. Some of the established brand names we sell include STABILO for ergonomic stationery.
Out of all brands we sell, the best selling brand is the established German stationery brand STABILO. STABILO brand has a long reputation for high-quality writing instrument has been around since 1855. It has maintained the reputation of being the world's largest manufacturer of highlighting pen. STABILO BOSS original series being around since 1972 is the world best selling highlighter. Other than highlighter the company is renowned for it's innovative and ergonomic thinking. Such can be seen by EASYergo series of mechanical pencil. This fixes the grip of children either left-handed or right-handed and the lead is of either 1.4mm or 3.15mm thickness which tailored especially for children with hard grip during writing.
In e-teklon we aim to satisfy different health and ergonomic needs of our clients. Feel free in looking at our products or contact us for your ergonomic and heath wellbeing needs.
T & C
• Our store will protect your personal Information in accordance to the relevant provisions of the personal Data Protection Act and in accords to HKTVmall Privacy Policies.
• In case of any dispute, the merchant will retain the right of final decision without prior notice.
• Colour shown may be slightly different than actual products.
• In situation where there are limitations, price, promotion offers and other marketing campaigns on the HKTVmall may varies from retail stores, the terms and offers are only applicable to HKTVmall.
Delivery / Return
• Our products will be delivered by HKTVmall, please refer to Shipping Information for more details.
• Actual delivery time depends on the products ordered and the shipping time of the particular merchants.
• Shipping time of this store: Monday to Sunday, 9am and 3pm
• All products are non-returnable.
• Non-Returnable items cannot be returned for exchange, credit, or refunds.
• In the event of dispute, HKTVmall's decision shall be final and conclusive.