2-day group shipment
Country of Origin

China

Description

In addition to contact lenses only protein, is really clean;
 30 seconds a day, make your contact lenses clean and restore the factory!
 Wear contact lenses every day, there will be invisible tears protein precipitation, which is what causes us dry eyes, inflammation, redness and other issues

Delivery / Return

To be Delivered by HKTV within 1 - 4 days
Description

Warranty

Recommended for you

Reviews

You may also like
In addition to contact lenses only protein, is really clean;
 30 seconds a day, make your contact lenses clean and restore the factory!
 Wear contact lenses every day, there will be invisible tears protein precipitation, which is what causes us dry eyes, inflammation, the culprit problem jealous and so on.
 3N contact lenses appear reduction instrument, is the most secure 100% clean contact lenses on tear protein artifact, known as the nemesis tear proteins, is essential for every user to wear contact lenses cleaning products!
 
 3N reduction lens meter 4.0 upgrade:
 Upgrade 1: waterproof body design, easy to clean, they carry, leak-proof
 Upgrade 2: magnetic connection technology, intelligent reminder lamp use, ease of clean wash
 Upgrade 3: disinfection of micro-current positive and negative charges, to enhance the degree of cleaning, better improve oxygen permeability of contact lenses
 Upgrade 4: Charging USB 4.0 Standard Edition
 
 Product details:
 Brand: 3N
 Product Name: 3N contact lenses to restore instrument 4.0
 Color: pink; blue; white; black
 Product Specifications: 101 * 97 * 40mm
 Packing: 128 * 128 * 128mm
 Assembly comprising: * 1 package, version 4.0 * 1 meter reduction, cleaning cartridge * 1 * 1 bar wear, wear tweezers * 1, * 1 specification, the USB cable 1 *
 Weight: 100g
 Gross Weight: 410g
 Operating voltage: 5V
 Cleaning time: 30 seconds
 made in China
 Sale maintenance period: 12 months washing machine base maintenance limit, the cleaning cartridge 1 month maintenance period
 Life: ophthalmologists recommend replaced every three months to clean warehouse
 Scope: This product is suitable for cleaning contact lenses can be used with any brand of contact lens care solution package
 
 
 
 Instructions:
 
 Tap snap open the cover product, approximately unscrew cap, care solution injection probe immersed in the cleaning tank, into contact lenses, screw on cap.
 Touch switch panel, open the automatic cleaning, the working indicator ring lights, lights off automatically after 30 seconds cleaning is completed.
 After cleaning the contact lenses can be worn directly, care solution can also be soaked in fresh cleaning tank, storage cap tightened, carry.
 
 
 common problem:
 
 This product charged, the green indicator light flashes, when fully charged, the green indicator light
 If the touch switch, the red light is on, the product needs to be charged; when not in use, the proposed 3-month intervals for a supplementary power.
 Cleaning the cartridge without care solution, such as a tact switch, the indicator flashes blue, suggesting care solution must be added.
 Such as inadvertently switch continuously pressed twice to close.
 
 
 Precautions:
 
 Must use fresh contact lens solution cleaning lenses, contact lens care solution must be discarded, not reuse.
 Cleaning process must ensure that the level of product placement is prohibited for slanting.
 When carrying this product, make sure to tighten around cap.
 When carrying carry the product to ensure that the product with the product double cover tightened.
 This product Keep out of reach of children to.
 This product is for cleaning contact lenses.
 Lenses minor damage, scratches, sometimes naked eye can not see, but still may affect the wearing comfort and the life of the lens, so please avoid the following disadvantages: too long nails, use sharp forceps, long lens dehydration, kneading the like foreign matters mixed. Once the lens appears damaged, deformed, do not wear again.
 Please note the following occurs: care solution is poured into normal operation, touch after touch switch, if the blue indicator keeps flashing, and after several attempts to remain so, please contact aftermarket.
This is authorized goods.

Warranty is not included.

Recently Viewed Products
( / Total Pages )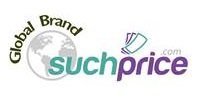 Remarks
Items are delivered by HKTVmall.
Office Hour: Monday to Friday 09:30 - 18:30; Saturday, Sunday and Public holiday off.
About SUCHPRICE 全球直送
Items are delivered by HKTVmall.
Office Hour: Monday to Friday 09:30 - 18:30; Saturday, Sunday and Public holiday off.