2-day group shipment
Country of Origin

Taiwan, Republic of China

Description

Windmill Publishing Classic Fairy Magnet Game Book (2 models) Taiwan Import



P

Delivery / Return

To be Delivered by HKTV within 1 - 4 days
This item is currently out of stock!
Please click "Notify Me" to get updates of stock replenishment.
Description

Warranty

Recommended for you

Reviews

You may also like
Windmill Publishing Classic Fairy Magnet Game Book (2 models) Taiwan Import



Product Features:

Classic fairy tale scene design to enhance children's game fun:

12 pages of classic fairy tale scenes, through the transformation of the content of the story, let the children match the magnet accessories, cultivate creativity and beauty in the game, improve the ability to read the language.

Accommodating 54 beautiful accessories, the color is bright, which greatly attracts children's attention:

The color of the magnet accessories is exquisite and bright, which triggers the child's interest in hands-on operation, and can effectively stimulate the child's vision and improve the development of the child's left and right brain.

Exquisite magnet page production, very textured:

The game book uses a complete magnet as the background, so that children can read and play back and forth without being easily damaged. It can promote the coordination of large and small muscles of children, and it has both texture and practicality.

Easy to carry, you can play and learn from time to time:

The intimate design of the body shape is convenient for children to carry, let the children go where to go, where to go, learn what!

Freely move objects to inspire children's creativity:

With the free movement of magnets, children can use their imagination to create their own little world.

Special blister design, the most convenient storage:

The plastic blister attached to the book can completely store all the magnet accessories, and it is better to cultivate the good habits of children.


Product features:


Repeat and repeat the game to stimulate your child's brain development.
The movement of "pairing" and "corresponding" can promote the coordination and development of the size and muscle of young children.
The intimate interaction between parents and children can be enhanced through actual manual operations.
By practicing, you can improve your child's concentration and EQ skills. _



 Product specifications

Publishing Agency: Windmill Book Publishing Co., Ltd.
Editor: Windmill editorial group
Reading age: 3 years old or older
Barcode: 4714426204534
Size: 20.2x24 x1.1cm
Pages: 12 pages
This is authorized goods.

Warranty is not included.

Recently Viewed Products
( / Total Pages )
Selected items Special Offer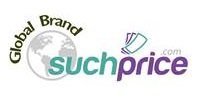 Remarks
Items are delivered by HKTVmall.
Office Hour: Monday to Friday 09:30 - 18:30; Saturday, Sunday and Public holiday off.
About SUCHPRICE 全球直送
Items are delivered by HKTVmall.
Office Hour: Monday to Friday 09:30 - 18:30; Saturday, Sunday and Public holiday off.