2-day group shipment
Country of Origin

Taiwan, Republic of China

Description

Windmill Publishing Meet Beethoven's Famous Songs Taiwan Import

Product Feature

Delivery / Return

To be Delivered by HKTV within 1 - 4 days
This item is currently out of stock!
Please click "Notify Me" to get updates of stock replenishment.
Description

Warranty

Recommended for you

Reviews

You may also like
Windmill Publishing Meet Beethoven's Famous Songs Taiwan Import

Product Features:


"My Little Music Master" knows Beethoven's famous songs Exclusively authorized by the famous French children's book publisher GRUND Traditional Chinese version, the global cumulative sales exceeded 1.2 million copies!





■ Introduction
"My Little Music Master" knows that Beethoven's famous song is exclusively authorized by the famous French children's book publisher GRUND. The traditional Chinese version has accumulated 1.2 million copies worldwide! Beethoven is a German composer and a pianist. His works have a profound influence on the development of music, and Beethoven is therefore called "Le Sheng"! "Secretly told you that the classic song "Alice to Alice" sounded by the garbage truck is what Beethoven wrote to his favorite girl!""Do you know that Beethoven is naturally fond of nature? He uses life. Most of the time, I walked through the countryside and created the "No. 6 Symphony Garden". Listening to the melody is like a stream flowing with water and birds dancing wings. Come and enjoy the natural scenery with Beethoven!""You Know that "Ode to Joy" is one of the most well-known works of classical music, and is Beethoven's most outstanding work? However, this is the movement he wrote after deafness, so he has heard this song!" ★★★★★★★★★★★★★★★★★★★★★★★★★★★★★★★★★★★★★★★★★★★★★★★★★★★★★★★★★★★★★★ ★G Major Minor Dance ★Happy 颂 (No. 9 Symphony No. 4)Each song has a length of 15~25 seconds, which can clearly listen to the music. The most classic, the most familiar part of everyone! The most suitable for parent-child interactive press music picture books, together in the atmosphere of classical music. Cute music master's style, solid and hard-to-tear cardboard handmade music book, really great! All the music tunes will revolve around the child's ear, naturally making music a part of the child's life. The biggest charm of "My Little Music Master" is not only the unrestrained imagination, but also the feelings of understanding music from the perspective of children!
■ Book Features
▲Enlighten the children's classical music soul ▲▲The perfect combination of aesthetics and music, in the way of reading books, the music is presented ▲ leads the children gradually into the field of music, Let classical music no longer out of reach ▲ Let music impact children's psychological and physiological feelings, enhance creativity and learning efficiency▲Enlightenment children's sensitivity to music▲High pounds Thick cardboard handmade books, do not fear that the book is easy to tear, 0-year-old baby can use! ▲You can change the battery and continue listening to music! ▲ Rounded corner design to prevent your baby from being cut by paper or stabbed by the corners, very safe! ▲ The music button can be sensed by simply touching it, and then pressed to stop, the small child can easily operate successfully!
■ Product Specifications
[He Liu] Know Beethoven's famous songs
Publisher: Wo flow of cultural and creative Ltd. : Emily Ko column (France) / painted by: Sewei Lin Ge Tiye (France) / Translator: Min Li encyclical appropriate reading Age: 1 year old or older Barcode: 9789869502481 Size: 17*15.5cm Number of pages: 14 pages, color, hardcoverPublishing time: November 2017
This is authorized goods.

Warranty is not included.

Recently Viewed Products
( / Total Pages )
Selected items Special Offer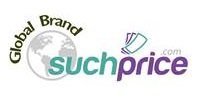 Remarks
Items are delivered by HKTVmall.
Office Hour: Monday to Friday 09:30 - 18:30; Saturday, Sunday and Public holiday off.
About SUCHPRICE 全球直送
Items are delivered by HKTVmall.
Office Hour: Monday to Friday 09:30 - 18:30; Saturday, Sunday and Public holiday off.