2-day group shipment
Country of Origin

Taiwan, Republic of China

Description

Windmill Publishing World Great Story Storybook - World Classic Story Series Tai

Delivery / Return

To be Delivered by HKTV within 1 - 4 days
This item is currently out of stock!
Please click "Notify Me" to get updates of stock replenishment.
Description

Warranty

Recommended for you

Reviews

You may also like
Windmill Publishing World Great Story Storybook - World Classic Story Series Taiwan Import

Product Features:

Little story, great wisdom! ! affect the child's life 23 classic biographies of great men, from the life stories of great men, to the wisdom of the child's big revelation!





■ Product Description
This book will be a long biography of great people, which is suitable for children from 6 to 12 years old. It uses varied painting styles and patterns to make it easier for children to integrate into the story of the book and get more life from reading. wisdom.
■ Product Features
1. Read an article every day, let the children read more and more intelligent Children need a model in the process of growing up, and the great story is the best life model for children. Let the children understand from the story and learn their spirit and wisdom to inspire the child's future direction. 2. different from the stiff and difficult lengthy biography, children easily read Unlike stiff lengthy biographies of great men, the author Nandinggeer, Edison, Newton, Gandhi and other world greats ... The important deeds are compiled in a language and perspective suitable for children aged 6-12 years, making it easy for children to read. 3. exquisite and varied illustration style, let the children feel more involved in the story of the book among adding more sophisticated and varied illustration style, so that every great story is fleshed out, to attract children's attention With concentration, the child can be more integrated into the storyline.



Directory:


1.
The father of insects Fabre
2.
The White Angel of the Lantern Nightingale


3. ​​
Explorer who changed the world map Columbus
4.
Inventor King Edison


5.
Gandhi leading Indian independence
6.
The father of modern science Galileo


7.
Spanish architect Gaudi
8.
Saints of Africa, Schweitzer


9.
Newton discovering the mysteries of the universe
10.
Sage of classical music Beethoven


11.
The guardian angel of the poor, Mother Teresa
12.
Creating a Nobel Prize inventor Nobel


13.
Leiter Brothers who led humans to the sky
14.
The President of Lincoln who liberated slaves


15.
Female scientist who discovered radium element Mrs. Julie
16.
Draw an all-round artist of the Mona Lisa, Leonardo Da Vinci


17.
The father of civilian education 裴stellozi
18.
Helen Keller, who overcomes self-physical obstacles


19.
Leading African American Martin Luther Kingn
20.
Chimp's good friend Jane Goode


21.
Genius physicist Einstein
22.
The first black president, Nelson Mandela


23.
Computer Tycoon Bill Gates
24.
Appendix/Life Story of Great People



■ Author/painter introduction
Author / Li Meiai Teacher Born in Daegu, South Korea, graduated from the Central University of Korea, literary and artistic creation. In the 1987 Spring Daily Chinese New Year Literature, the first work of the author, "The Iron Ring", took the first step of the writer, and won the "Eye of Children's Literature Award" and "Samsung Literature Award". Books of handsome boyfriend, "The world of self-confidence".
■ Product Specifications
[Windmill] World Great Man Story Book
Press: illustrated stories of the world's great men: Lee Mi Ae / Translation: Chen Xin Qi suitable for reading age: 6 years old bar code: 9789862233900 size: 21.5 * 25 cm Pages: 216 pages, color, hardcover Publication time: August 2015
This is authorized goods.

Warranty is not included.

Recently Viewed Products
( / Total Pages )
Selected items Special Offer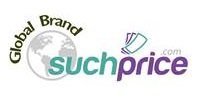 Remarks
Items are delivered by HKTVmall.
Office Hour: Monday to Friday 09:30 - 18:30; Saturday, Sunday and Public holiday off.
About SUCHPRICE 全球直送
Items are delivered by HKTVmall.
Office Hour: Monday to Friday 09:30 - 18:30; Saturday, Sunday and Public holiday off.