2-day group shipment
| | |
| --- | --- |
| Country of Origin | China |
| Description | ShnuggleDreami® is an award-winning bassinets, designed to allow the baby to take care of in order to be near you, but there is a comfortable sleeping space. Baby baskets can be placed at the bedside for night feeding, during the day |
| Delivery / Return | To be Delivered by HKTV within 1 - 4 days |
This item is currently out of stock!
Please click "Notify Me" to get updates of stock replenishment.
Description

Warranty

Recommended for you

Reviews

You may also like
ShnuggleDreami® is an award-winning bassinets, designed to allow the baby to take care of in order to be near you, but there is a comfortable sleeping space. Baby baskets can be placed at the bedside for night feeding at home during the day can also be free to move, so do not need to buy another one BB bed.
 
 Safety
 
 Baby Safety is our primary concern, Shnuggle Dreami® design is recommended by sleep experts of security undertaken. They recommend: "In the first six months, even in the daytime, let your baby sleep in a bassinet or crib with separate baby you the same room." Because Dreami weighing only 4 kg, therefore easy to move.
 
 Breathable
 
 Dreami® Baby Sleeper use hypoallergenic materials, ventilation and air-permeable base high cotton fabrics, for maximum air circulation, helps regulate baby's temperature.
 
 Easy to clean
 
 Dreami® Baby Sleeper base for easy cleaning. Available mild antibacterial detergent, machine washable fabric part, and mattress cover is also detachable cleaning.
 
 large size
 
 Recommend baby sharing a room with their parents from birth to within six months. Dreami provide sufficient size, larger than the traditional baby sleeping basket, you can make day and night to take care of the baby.
 
 Fixed or gently rocking
 
 Arcuate folding tripod Shnuggle Dreami accompanying low position may be fixed or rocking gently. You can at the bedside or anywhere in the home, gently rocking back and forth bassinets. It can also be folded for easy traveling abroad.
 
 Than traditional bassinets more, including mattresses and stand (for 0-6 months use)
 Light weight, easy to move, and holding the baby closer distance (only 4 kg weight)
 Non-woven products, easy to clean and very quiet hands and feet when baby activities
 Base good ventilation, breathable mesh fabric, more smooth air flow
 Stand may be placed in two positions: a fixed position or wobble position
This is authorized goods.

Warranty is not included.

Recently Viewed Products
( / Total Pages )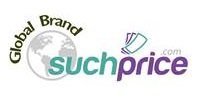 Remarks
Items are delivered by HKTVmall.
Office Hour: Monday to Friday 09:30 - 18:30; Saturday, Sunday and Public holiday off.
About SUCHPRICE 全球直送
Items are delivered by HKTVmall.
Office Hour: Monday to Friday 09:30 - 18:30; Saturday, Sunday and Public holiday off.