2-day group shipment
Country of Origin

Taiwan, Republic of China

Description

Windmill publishing 365 days of world classic fairy tale A set of four volumes T

Delivery / Return

To be Delivered by HKTV within 1 - 4 days
This item is currently out of stock!
Please click "Notify Me" to get updates of stock replenishment.
Description

Warranty

Recommended for you

Reviews

You may also like
Windmill publishing 365 days of world classic fairy tale A set of four volumes Taiwan imports



Product introduction:


365 days of world classic fairy tale, there are many interesting and warm stories, reading one every day, bringing you unlimited happiness!
Every short story contains a lot of life wisdom, hurry up and open the book, and watch the fun fairy tale together!
Read a classic fairy tale every day and let your children learn the wisdom of life from interesting stories.

Celebrity recommendation
Children's Publishing House-Chief Editor

Children's reading needs to be cultivated. A classic fairy tale every day, let the high-quality stories of the times, inspire children to think and enrich their children's hearts. This set of books has many good-looking stories, which contain the wisdom of life, let reading into the children's life, let the classic fairy tale accompany the child to grow and thrive.

Public interest reading promoter -fefe

Children's growth is inseparable from classic fairy tales, insisting on reading good books for children, can bring good inspiration to children, accumulate knowledge, and form good character. Open up high-quality story books, let children broaden their horizons in reading, increase their imagination, inspire children's intelligence, and let children have a variety of childhood.

Readers - QQ Mom

My child likes to listen to stories, and the stories I know have been told again and again. This set of books has a lot of stories, making it easier and more fun to read the time together with your parents!

Primary School Teacher - Oak Teacher

Children who are used to reading every day can observe it from his words and deeds. I have always emphasized to parents the importance of having children develop reading habits. It only takes 15 minutes a day, and reading can help children benefit their lives.




Product Specifications



Publishing Agency: Windmill Book Publishing Co., Ltd.
Author: Kong Qian, Xu Pingping, Wang Yue, Xiong Ying
Reading age: 2-6 years old parent-child reading / 7-12 years old reading
Barcode: 10155617
Size: 19 x 22.5 cm
Pages: color, paperback
Published: 2015/September
This is authorized goods.

Warranty is not included.

Recently Viewed Products
( / Total Pages )
Selected items Special Offer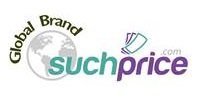 Remarks
Items are delivered by HKTVmall.
Office Hour: Monday to Friday 09:30 - 18:30; Saturday, Sunday and Public holiday off.
About SUCHPRICE 全球直送
Items are delivered by HKTVmall.
Office Hour: Monday to Friday 09:30 - 18:30; Saturday, Sunday and Public holiday off.