2-day group shipment
Country of Origin

Taiwan, Republic of China

Description

Windmill publishing Baby good habits character story set 10 books 1CD Taiwan imp

Delivery / Return

To be Delivered by HKTV within 1 - 4 days
This item is currently out of stock!
Please click "Notify Me" to get updates of stock replenishment.
Description

Warranty

Recommended for you

Reviews

You may also like
Windmill publishing Baby good habits character story set 10 books 1CD Taiwan imports



Product introduction:


Simple and easy-to-follow stories let the baby understand the importance of safety in life, enhance the usual responsiveness, and learn wisdom everywhere in life.
Including colorful pictures and large fonts, with carefully recorded story CDs, let the baby grow up happily through lively and vivid presentation!
Each story is accompanied by a "parent and child", so that Mom and Dad can tell the baby by telling stories, and remind the baby of the truth of each story.


Product Features:

The font is clear and easy to read: A clear font containing phonetic transcriptions, allowing children to learn to read words by reading stories.
The story of life close to the story: simple and close to the story of the child's life, from story to life, let the children learn from the happy story content.
A lively and vivid story: brightly colored illustrations, lively and lively CDs, and interesting and interesting stories to accompany your baby's happy growth.
Parent and child's intimate reminder: With the warm "family and child", the intimate life reminder allows parents to learn the wisdom of life through storytelling and jealousy.

Inside page preview:
It's great to play together – share happiness

The duckling has a car, driving it around to go for a ride! The monkey saw it and felt envious. "Duckling! Let me drive your car!" I didn't expect the duckling to squat and said, "No! What should I do if I crash?" Then, "Oh!" Just left...

Little white cats love to draw – don't just doodle

The little white cat loves to draw, and it is very happy to get a new color pen. Where is it to be drawn? I saw the wall, helped me draw a little bit of little circles, painted small fish, small flowers, and one line on the floor. The kittens were so happy that they painted everything. ...

Who is a good role model? Clean and tidy everyone's love

In the forest, the animals gather for a meeting, and everyone discusses to choose a good example for everyone to learn. The crow is dark, never take a shower and change clothes, don't choose it! The eagle's nail tip is long, I don't know how many bacteria are hidden, and I don't choose it! So, who is the good example for everyone?

Little monkeys who don't want to sleep? Good morning and get up early

It's dark, sleep time is up. The little monkey still doesn't want to sleep. He runs east and turns west. He wants to find a friend to come out and play together! Who are you looking for? Find a little goat! "Little goat! Little goat! Come and hide with me." As a result, will friends come out to play with the little monkey?

Doing physical exercise – I am a healthy baby

The little cock is a healthy baby. Early in the morning, the sun came out, the little cock got up and did morning exercises, twisting on the left and moving on the right. Then pat on the left side and pat on the right side. Both wings are stretched out. After stretching, the left leg kicks and the right leg kicks. The pair of calves are really powerful! What are the benefits of a cock doing sports?

Little elephants brush their teeth – say goodbye to their teeth

The elephant mother is gentle and beautiful. She has a long nose and a sharp, white and bright tooth. Elephant mother keeps the teeth beautifully, that is, brush up the teeth in the morning, brush on the brush, brush on the lower brush; brush the teeth before going to bed, brush on the left, brush on the right, and learn to brush your teeth together!

Cubs eat honey – wash your hands after eating

Little bears like honey most, because honey is delicious and delicious. The bear opened a can of honey to eat, made a small hand sticky, the bear could not find a place to rub, actually rubbed on the sleeves, wiped and wiped off, the small hand sticky, the sleeves are sticky, covered What about sticky?

Small Turtle Sending Letters - I am not afraid of hard work

The little turtle is a small postman in the forest. There is a letter to be given to a bear aunt who lives far away, so he gets up early in the morning and goes out to send a letter. "Snoring!" A gust of wind blew, and the little turtle still tried to move forward. "Pattern!" It rained. How did the little turtle hide from the rain? See what good way he has?

It's all the trouble of watermelon skin - the garbage is not littered

It's the coolest to eat watermelon in summer! The pig bought a large basket of watermelon and shook it home. When I was halfway, I felt tired and my mouth was a little bit thirsty. The pig decided to sit down and taste the big watermelon. The big watermelon juice is sweet and delicious, and the piglet has finished eating the watermelon peel....

Greedy pigs - don't eat too much

The big round table is filled with a lot of hearty food. There are a few delicious bugs in the chicken's plate, and there are a few delicious fish in the cat's dish. It looks delicious! The pig has food on his own, but he is gorging himself. After eating it, he still has enough food. What happens to the greedy pig?


 Product specifications:

Publishing Agency: Windmill Book Publishing Co., Ltd.
Reading age: 0-6 years old
Set contents: 10 books, CD x 1 (Mandarin)
Size: 21.8*21.2*3.8cm

Published: 2012-10-23
This is authorized goods.

Warranty is not included.

Recently Viewed Products
( / Total Pages )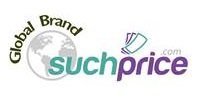 Remarks
Items are delivered by HKTVmall.
Office Hour: Monday to Friday 09:30 - 18:30; Saturday, Sunday and Public holiday off.
About SUCHPRICE 全球直送
Items are delivered by HKTVmall.
Office Hour: Monday to Friday 09:30 - 18:30; Saturday, Sunday and Public holiday off.