2-day group shipment
Country of Origin

China

Description

Introduction to let the baby two years later stickers play the game, can train hand-eye coordination and hand muscle development, repeatable adhesive stickers, baby more fun! Five games are played super fun, let sticker book made all the difference! 1. The sticker affixed to: in accordance with

Delivery / Return

To be Delivered by HKTV within 1 - 4 days
This item is currently out of stock!
Please click "Notify Me" to get updates of stock replenishment.
Description

Warranty

Recommended for you

Reviews

You may also like
Introduction to let the baby two years later stickers play the game, can train hand-eye coordination and hand muscle development, repeatable adhesive stickers, baby more fun! Five games are played super fun, let sticker book made all the difference! 1. The sticker posted: According to different situations affixed decorative stickers. 2. colored painting: painted in beautiful colors in black and white illustrations. 3. Lianliankan: In accordance with the connection order, what will draw it? 4. Free Videos: The title, draw arbitrary pattern. 5. Maze: cultivate children brush, observation and concentration. Product Features 1. After the first baby essential baby book this sticker over a year old, the hand will be more dexterous, then let them do the activities of the hand, can stimulate brain development. "Creative game Big Sticker Book" large sheet of stickers designed to allow easy baby to take hold, more able to experience the fun of hands-on game. While free adhesive stickers, but also enhance your baby's imagination and creativity. 2. Through stickers to promote the development of language, emotional, intellectual, physical! The book includes many baby must know the basic learning content, help emotional, intellectual development. Tear, adhesive stickers of action, you can train hand muscles and coordination of the development of hand-eye. May repeat "Paste pulled off another" Wonder stickers, even if accidentally posted the wrong place, it can tear off re-posted, without leaving glue. 3. Strengthening the growth of concentration and intellect! In addition to the sticker game, the book also contains color, painting, Lianliankan, maze and other small game, help enhance your baby's focus and intelligence.
This is authorized goods.

Warranty is not included.

Recently Viewed Products
( / Total Pages )
Selected items Special Offer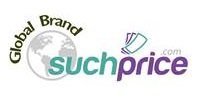 Remarks
Items are delivered by HKTVmall.
Office Hour: Monday to Friday 09:30 - 18:30; Saturday, Sunday and Public holiday off.
About SUCHPRICE 全球直送
Items are delivered by HKTVmall.
Office Hour: Monday to Friday 09:30 - 18:30; Saturday, Sunday and Public holiday off.