2-day group shipment
Country of Origin

China

Description

■ Introduction 1. The logic of matching games from Germany, using geometric puzzle patch answer, training the child's hand-eye coordination and matching skills. 2. The image way out of question, let the children see Figure brains to think, to enhance logical thinking ability, training

Delivery / Return

To be Delivered by HKTV within 1 - 4 days
This item is currently out of stock!
Please click "Notify Me" to get updates of stock replenishment.
Description

Warranty

Recommended for you

Reviews

You may also like
■ Introduction 1. The logic of matching games from Germany, using geometric puzzle patch answer, training the child's hand-eye coordination and matching skills. 2. The image way out of question, let the children see Figure brains to think, to enhance logical thinking, develop the child's ability to understand images. 3. From all aspects recognize numbers, count, sort and other questions, the children lay the foundation of mathematical concepts. 4. The puzzle of this product comes patches may be affixed to the smooth surface of the mirror glass and the like, can be reused, if the viscosity disappears after a period of time, recoverability after dry cleaning with water viscosity. ■ Product Features 1. Innovative Thinking Games: an image of learning, a new way of matching shape, complete reversal of traditional education, advocating a world-class new model of thinking! 2. Professional classification proposition: 384 images thinking subject, the book is based on the conceptual design and math-related topics including counting, simple to calculate, compare, sort, and another pattern recognition, matching animals, life logic, abstract thinking, creative presumably, other top-five yuan fun game theme book, whole brain development early childhood leadership thinking, so that children easily learn in the game! 3. With the Enlightenment educational aids: geometric puzzle with colored patches, environmentally safe, educational aids, let the children hands and brain learning pairing, can be reused Oh! 4. Additional expert instructions: Additional expert guidance, learning objectives and training capabilities to provide parents and children to extend learning, early childhood development possibilities whole brain thinking. ■ contents / gifts included six geometric puzzle EVA patch ■ Product specifications "logical brain" whole brain thinking to develop early childhood classic games (6) Publisher: Windmill Books Publishing Co. Author: windmill editorial department suitable for reading ages: 3-7-year-old bar code: size: 19.7 * 30.3 * 1 cm (single copies) pages: 68 (single copies), color, hardcover published: July 2015
This is authorized goods.

Warranty is not included.

Recently Viewed Products
( / Total Pages )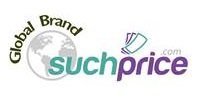 Remarks
Items are delivered by HKTVmall.
Office Hour: Monday to Friday 09:30 - 18:30; Saturday, Sunday and Public holiday off.
About SUCHPRICE 全球直送
Items are delivered by HKTVmall.
Office Hour: Monday to Friday 09:30 - 18:30; Saturday, Sunday and Public holiday off.